Miss India Shweta Rathore strikes Gold once again in Body Building Championship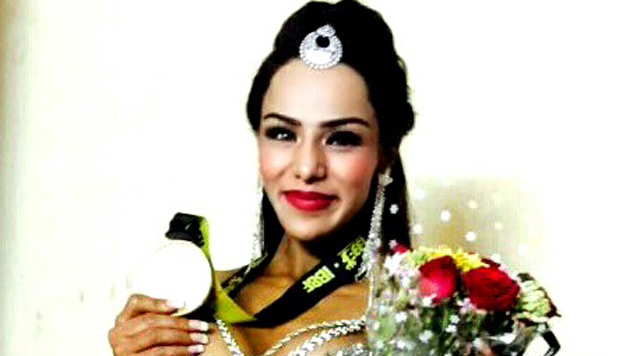 Indore: The tall young woman with lovely long hair strikes it rich once again. Miss India Shweta Rathore bagged the gold medal once again at the Senior National Body Building Championship- 2017 held at Basketball Indoor Stadium in Indore (M.P.) on February 19, 2017.

Hosted by Indian Body Builders Federation, the wing which is recognized by Ministry of Youth Affairs and Sports, Sports Authority of Indi and National Anti Doping Agency and organized by Body Building and Physique Sports Association (M.P.) with Body Building Association of Indore, saw as many as 500 athletes comprising of male and female participating in the event.

Shweta Rathore created history by scoring a hat trick; bagging the third Gold medal in a row for Miss India 2017 Sports Physique; the contest which falls somewhere between a pageant and spectator sport.

She is the first Indian sports woman to be bestowed with 'Miss India' title and bag Gold medal too in a row.

Earlier to this her achievements Shweta Rathore, the First Indian female who won Silver Medal in fitness physique category in 49th Asian Bodybuilding Championship-2015. Her swagger comes from a mountain of efforts where she works out and practices around seven hours a day.

The crowned 'sports physique' champion is excited about achieving this feat. Shweta Rathore explains, "My category of bodybuilding events is different from traditional muscle-flexing. Physique sports are finding takers among smaller towns and city girls too. Many young women participants are being attracted to the athletic and aesthetically pleasing physique building."

Shweta Rathore is from Jaipur (Rajasthan) and her father is in BSNL. Therefore her schooling happened in Jaipur, Patna and Delhi. She finished her degree in Electronics and Communication at Delhi.

She later worked as the General manager and Vice President for some corporate.

Arriving in Mumbai, she began an NGO 'God's Beautiful Child.' Her inclination toward body building and fitness made her begin an academy Fitness forever Pvt.
Follow Emirates 24|7 on Google News.