'Nice guy' Bottas in hot seat alongside Hamilton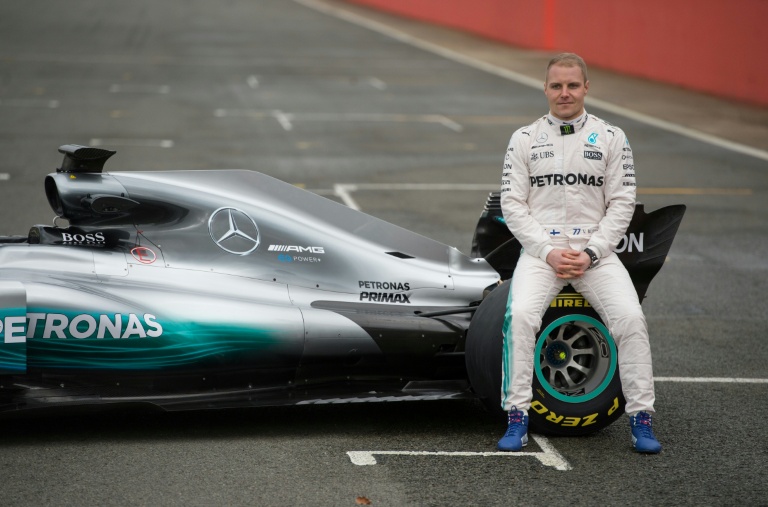 he unassuming Valtteri Bottas faces his toughest test so far as he starts life at Mercedes alongside Lewis Hamilton, who has a history of stormy relations with his team-mates.
At this week's Australian Grand Prix, Bottas, who is yet to win a race, takes on a role already played with difficulty by F1 world champions Fernando Alonso, Jenson Button and, most recently, Nico Rosberg.
Rosberg repeatedly clashed with Hamilton and his shock retirement after winning last year's title was blamed by some on the strain of competing with the Briton, a friend and rival since their junior go-karting days.
Mercedes team chief Toto Wolff said Hamilton had given his approval before Finland's Bottas, 27, was hired on a one-year deal to replace Rosberg.
"Lewis said he thought Valtteri was a nice guy, one of the guys he actually got along with well in Formula One and that he felt he was a good option," Wolff told the Formulacast podcast.
"I think that works well.
"It was okay already between Nico and Lewis, but there was the luggage of the past.
"Now it is a completely new relationship and there is no animosity."
Bottas came up through the ranks to earn an F1 seat with Williams in 2013, but second-place finishes in Britain and Germany in 2014 remain his highest achievements.
Hamilton, 32, with 53 race wins in 10 seasons in Formula One, is seeking a fourth world title which would put him among the five most successful drivers in history.
A more established pecking order could benefit Hamilton, who will hope to add to his 2008, 2014 and 2015 crowns and rise above the likes of Jackie Stewart and his idol Ayrton Senna by winning the championship for a fourth time.
"There will be moments where it is going to be difficult, but I think that how the personalities are for the team it's going to be a good situation and one that is maybe a bit easier to handle than the past," said Wolff.
"But I could be wrong."
Difficult year against Lewis
Hamilton's very first season in Formula One, in 2007, was marked by sparring with Alonso, who joined McLaren as the reigning world champion but left after one season.
During three seasons at McLaren with Button, relations became frosty before Hamilton quit to join Mercedes for the 2013 season.
Hamilton pipped Rosberg to the title in the final race of 2014 but tensions were increasingly evident over the next two years with incidents both on and off the track.
"Towards the end it was more intense than we would have thought beneficial," admitted Wolff, describing Hamilton's rivalry with Rosberg in the Guardian newspaper.
"What was beneficial at the beginning, that they knew each other for 20 years, also meant towards the end that there was lots of baggage carried over and things we weren't even aware of.
"With Valtteri the relationship starts at zero."
Bottas is under no illusions about the size of his task in what could be a career-defining season, alongside one of the sport's biggest personalities.
"It's going to be a difficult year against Lewis," Bottas was quoted as saying by The Times.
"He's a great driver and a champion and I haven't won a race so in theory the odds are for him. But I know what I'm capable of in a winning car."
He added: "I know this is a special opportunity and I have a lot of things to prove to secure my place for the long term.
"That's how it goes. I'm fine with it. It's a massive opportunity for me this season to prove myself. I'm only here to win. That's the only thing."
Follow Emirates 24|7 on Google News.