'No words': Germany team heads home after World Cup drama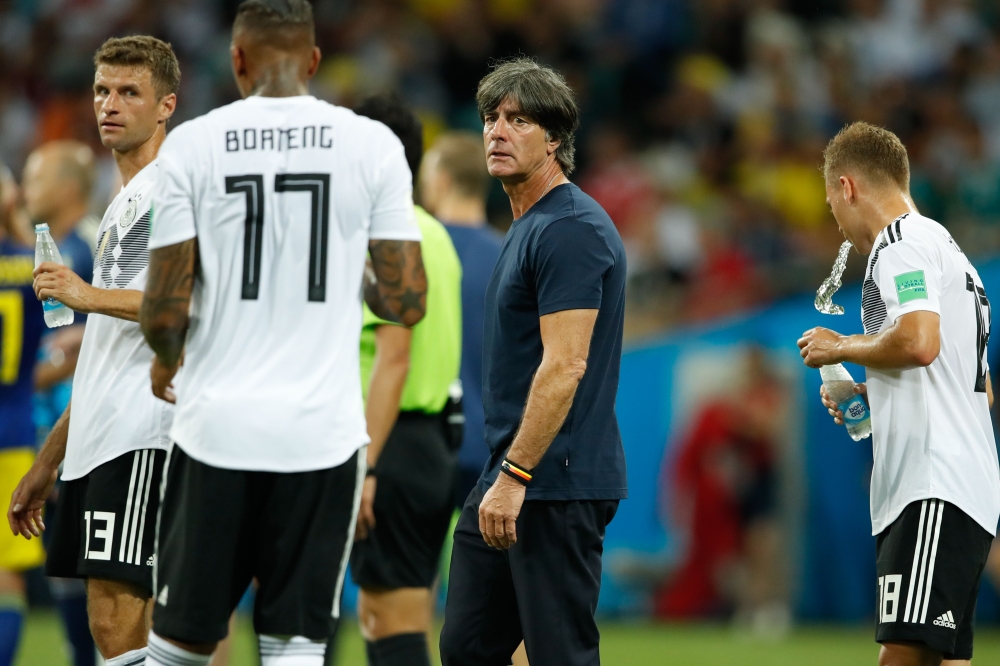 Germany's embattled national team braced for a cold homecoming Thursday after a shock World Cup exit that has plunged the football-mad nation into mourning and leaves the future of coach Joachim Loew in the balance.
The four-time champions were set to land at Frankfurt airport at around 2:20 pm (1220 GMT), a day after their humiliating 2-0 defeat against South Korea at Russia's Kazan Arena sent them packing.
"No words!" chided the best-selling Bild daily, over a picture of a despondent-looking Toni Kroos.
The headline mirrors the one used four years ago after Germany's stunning 7-1 victory over Brazil at the last World Cup - but this time the nation has been left speechless out of sheer disbelief.
Anger was mounting too after a weak performance in Russia that has left commentators calling for radical changes in German football.
"Our elimination is fully deserved," Bild wrote, lamenting the "shame" of the defending champions getting knocked out after just 10 days, "reduced to ashes and rubble".
Other newspapers, like the Rheinische Post and the Tagesspiegel, simply went with the headline "Out", while the Stuttgarter Zeitung spoke of a "historic debacle".
Germany's exit marks the first time since 1938 that the country has failed to make it past the first round of the World Cup.
Bild daily said head coach Loew's fate would be decided in the coming days following talks with the German Football federation (DFB).
The Frankfurter Allgemeine Zeitung said only Loew's departure could give Germany the "new start" it needed.
"That the party ended before it really began is bearable - but only if German Football strategists recognise the sign of the times and act accordingly," the conservative daily wrote.
Sports website Kicker spoke of a "collective failure".
"There was no real team in Russia," it wrote, noting Germany's earlier lacklustre performances against Mexico and Sweden in Group F.
German team arrives home after disastrous World Cup
The German Football team arrived back in Frankfurt on Thursday after it humiliatingly crashed out of the World Cup in the first round.
"They have just landed," said a Frankfurt Airport official of the Mannschaft, which earlier apologised in a tweet to a nation shell-shocked by the outgoing world champions' disastrous campaign.
Follow Emirates 24|7 on Google News.