Cyclists in UAE covered by insurance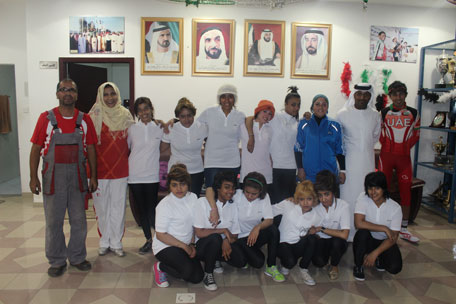 The UAE Cycling Federation has invited expatriates to join hands with them not only to raise the profile of the sport but ensure safe riding.

"There are many private clubs in the country that engage in cycling. We know cycling is a very popular pastime of expats. We want them to register with us because were have negotiated to provide insurance and they can also also represent UAE," said Mohammed Mehran Alsabgh, head of the technical committe and finance manager of the federation.

Citing instances where cyclists had been injured during training, he said they have successfully negotiated with an insurance company to provide cover for them in case of any mishaps especially during training.

"We have an insurance cover for those registered with us for a minimal fee of Dh250 a year. So far we have about 480 cyclists registered, the oldest being 63," said Alsabgh.

He urged all private clubs to integrate with the federation so that they get an opportunity to take part in competitions outside UAE.

"They can also make use of the facilities available with the UAE Cycling Federation," said Alsabgh who feels expats have an important role to play in the development of the sport in the country.

"We want to make cycling the way of life, not only for the Emiratis but also for the expats. They play an important role in developing cycling in the UAE," said Alsabgh, a former UAE cyclist himself.

The formation of a Masters League for over 30 years is specifically targeted at expatriates who have been top cyclists back home.

"We have races every month in Abu Dhabi and every week in Dubai
for young cadets, elite and master riders," he said.

With UAE gearing up to stage the inaugural Dubai Tour next year, the federation is also stepping up their efforts to promote the sport which is a popular leisure activity.
Follow Emirates 24|7 on Google News.