Doha 2020 unveils logo and campaign slogan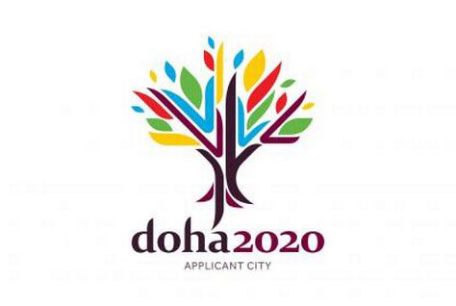 The Doha 2020 Olympic and Paralympic Bid Committee unveiled the official logo, slogan and website for the 2020 Olympics to families at Reach Out to Asia's 5th annual Wheels 'n' Heels community event on Friday.
Moments after international cyclists completed a circuit in the Tour De Qatar, the countdown clock to the first showing of the logo and slogan of the Doha 2020 bid ran to zero.
At which point, the CEO of Doha 2020, Noora Al Mannai, revealed the logo and slogan that would lead the effort to bring the Olympic torch to the youth and future generations around the Middle East for the first time.
Inspired by the Arabic word for Doha 'ad-dawha' - or 'the nurturing tree' - referenced in Arabic poetry as a place of generosity and nurturing, Doha 2020's logo captures the essence of modern Doha – a place of nurturing for all to experience and to learn.
Doha 2020 also unveiled its bid slogan – Inspiring Change. It demonstrates the impact Olympic and Paralympic Games could have in the region; reflects the events of the past year across the Middle East and North Africa; and shows Qatar's vision and commitment Qatar to sport development.
On the occasion of the unveiling, Her Excellency Sheikha Al Mayassa bint Hamad bin Khalifa Al Thani, Doha 2020 Vice-Chairperson, said: "Today is an important moment for Doha 2020 as we begin to show the vision of our bid for the 2020 Olympic and Paralympic Games. Our logo and slogan reflect the uniqueness of Doha as a city and the legacies that would be achieved if the Games were to come to the Arab world for the first time.
"We want to inspire more people across the region to play sport - in particular girls and women – and to embrace the values of Olympism. Doha 2020 is a historic opportunity to grow the Olympic Movement in a new region at a crucial moment in its history."
Following the unveiling, Noora Al Mannai said: "Doha has consistently demonstrated its firm commitment in becoming a global sports hub. Qatar's pioneering National Vision for 2030 charts a clear journey, where sport is key to our nation's future, not just in the development of Olympians, but for people of all walks of life - with unprecedented opportunities for empowering women. Doha offers a gateway to a region buzzing with the energy of millions of young aspiring athletes and eager spectators –like those who were present today."
Doha is competing against five other cities for the right to host the 2020 Olympic and Paralympic Games - Baku, Istanbul, Madrid, Rome and Tokyo. The IOC will select Candidate Cities in May 2012 and the 2020 host city will be elected in Buenos Aires on September of 2013.
Qatari athletes will accompany Doha 2020 to submit the official Applicant File on February 14 in Lausanne Switzerland.

Follow Emirates 24|7 on Google News.