Friends United to defend hockey title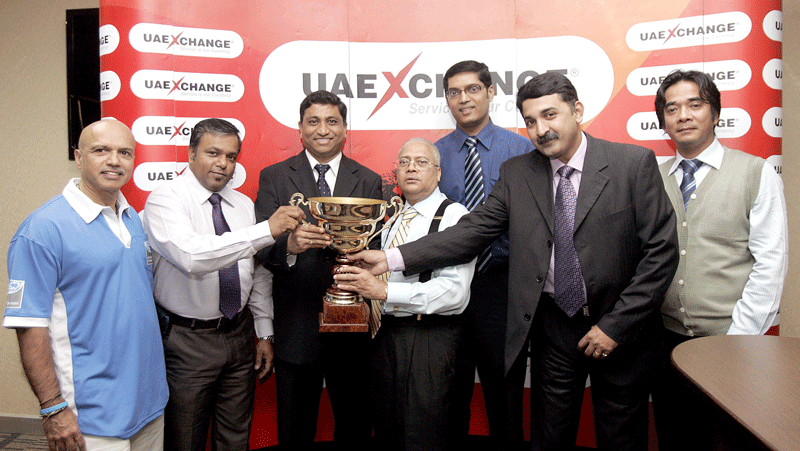 The 12th annual 11-a-side invitation hockey tournament for men and women organised by Lusitanians Sports Club will be held at Dubai Scholars School ground in Dubai on Friday and Saturday.
SMATS Services JLT/Aussie Property are the main sponsors of this tournament with Blue Fin International Shipping, Falaknaz Sports Group, Sharjah Airport Authorities, Atlantic Tours and United Colour Films supporting the event.
Women's defending champions Friends United from Mumbai which has ex-Olympian of Team India Marcellus Gomes as managed have confirmed their participation in this tournament.
Former Pakistan left-half Aamir Saleem who is in-charge of UAE Falcons Reds is also expected to play in the tournament.
"We thank Thelma Miranda, Principal of Dubai Scholars School for her support to the sport by permitting us the use of their ground for the events," said Eusebio Coelho, founder member of Lusitanians Sports Club at a press conference to announce the tournament.
Defending champions Axiom HC, Dubai Hockey Club, Loose Cannons, UAE Falcons (Green), United Thalassery SC, Sharjah Tigers, Sohar HC from Oman and United Emirates HC are the eight teams in the men's tournament which will be held on Friday from 8.30am.
The eight teams in the women's competition which is sponsored by UAE Exchange takes place on Saturday from 8.30am are twice winners Friends United, Dubai Hockey Club, UAE Falcons (Red), two teams from Cambridge High School, Abu Dhabi, Dubai Scholars School, Sharjah Tigers and hosts Lusitanians SC.
"The teams have been divided into two groups with each qualifying match played 20 minutes each half. The top two teams will qualify for the semifinals while the losing semifinalists will contest for the third place trophy," said Patrick Vaz, chief organiser of the tournament.
The organisers have lined up attractive prizes for outstanding individual performances such as highest goal scorer, best goalkeeper and player of the tournament.
Follow Emirates 24|7 on Google News.