Future of rugby in UAE is strong, says AGRFU chairman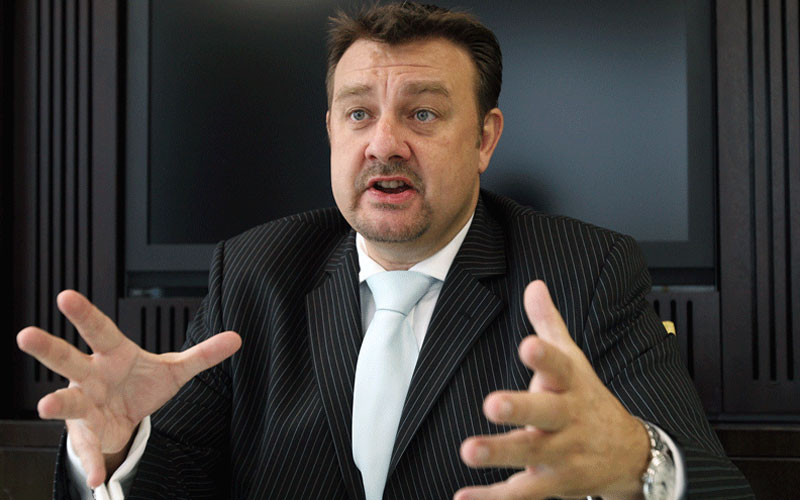 The AGRFU may have been the governing body of rugby in the region for decades and celebrated the 40th anniversary of the Dubai Sevens last year after playing host to the Dubai World Cup Sevens, but questions linger about the legacy they leave behind as they hand over the baton to national bodies.

In the second part of an exclusive interview with Emirates 24|7, Arabian Gulf Rugby Football Union (AGRFU) Chairman Andy Cole examines the pitfalls that await the emerging nations and how they shape the future of the sport in this region, among other issues.

Cole's original task was to look after the international section of the AGRFU. "The reason why the teams have been able to compete at such high levels is due to the funds," he said.

Their biggest source of funding was the annual Dubai Sevens. "Because of that we've been able to put it back into rugby. We've been able to see academies of under 16 and 18 touring Singapore and accommodate teams coming into the area as well," he said revealing that IRB (International Rugby Board) doled out £5,000 (Dh28,775) this year.

It also helped the AGRFU invest in coaches. "For the international teams we have been able to pay for a full-time or part-time coach. We've been able to send them [Arabian Gulf] to Stellenbosch in South Africa for training and to New Zealand for the Maori Sevens," he added.
The AGRFU will be hosting the Dubai Sevens for the last time this season and by losing IRB membership they have no guaranteed source of revenue. "All the money that we get to run competitions is from Dubai Sevens and the problem is we can only be host union for the IRB as members of IRB. That's our biggest loss financially," said Cole.
Apart from losing their IRB membership, the AGRFU will also have no recourse to revenue from the Dubai Sevens, which they will be hosting for the last time this season. "All the money that we get to run competitions is from Dubai Sevens and the problem is we can only be host union for the IRB as members of IRB. That's our biggest loss financially," said Cole.

However, the Dubai Sevens will continue and they have got assurances that IRB will continue to invest in the region. "It [Dubai Sevens] will continue and we've had reassurances from the IRB the money will come back into West Asia to benefit the clubs," he said.

Cole shrugged off criticism they had done little to promote the game among locals. "It took three years for the first Arabic Schools Tag rugby tournament and [now] there are eight schools competing. That's the first time it happened as far as we are aware in the Middle East. With Princess Haya bint Al Hussein, wife of His Higness Sheikh Mohammed bin Rashid Al Maktoum, Vice-President and Prime Minister of the UAE and Ruler of Dubai pushing for more sports in schools, we've been assured by the local government that rugby will be introduced in Arabic schools next year," he said.
The AGRFU is willing to extend their support to the UAE Rugby Association to complete their unfinished business having signed a memorandum of understanding. "I'm quite happy to continue working with the UAE guys," he said

A former Arabian Gulf representative, Cole admits there is hardly any Emirati who could walk into the national team. "Realistically there aren't any. Obviously rugby has got to be played at a young age, to understand sport and get to that level. Our concern was player safety because if you put a player in that position not only would he be not up to the standard but there are also chances of injury. The negative impact of having a serious injury for a UAE player would not be good for the sport," he said.

"They (UAERA) are realistic about their goals for the future. They realise it's a 10- to 20-year plan to get Emirati players up to that level. We are going to push Emirati teams for the Olympics. We will try very hard to see if we can get an Emirati Sevens team, perhaps, for next season to compete at lower levels in Asian Rugby Football Union," said Cole.

Follow Emirates 24|7 on Google News.