IOC welcomes India back, opens cash pipeline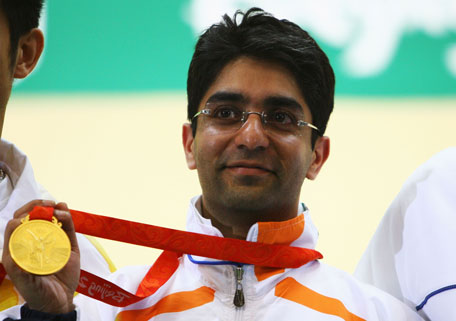 India's return to the Olympic fold switches on a multi-million-dollar pipeline of funds and stokes the giant nation's sporting ambitions.

A chronic under-achiever on every field of play bar the cricket pitch, the world's second-most populous nation has been given a chance to start again with a clean slate, and a new sports leadership, after Olympic chiefs ended its suspension on Tuesday.

The Indian Olympic Association (IOA) had been ostracised from the Olympic movement for the past 14 months - although three Indian athletes have been competing at the current Sochi Games under the Olympic flag.

The IOA's crime had been to hold a 2012 election in which a corruption-tainted official was voted in as secretary general.

The International Olympic Committee (IOC) baulked, saying its rules on governance had been flouted.

The IOC slapped on the suspension, and turned the cash tap off after the elected officials refused to budge.

"It was a big blow," Indian IOC member Randhir Singh told Reuters on Tuesday.

A little over a year later, India has got its house back in order. Fresh elections were held and a new IOA leadership appointed on Sunday.

Happy that the prerequisite to ban any tainted officials from elections had been fully met, the IOC welcomed back India to the top table of world sport.

"It's great news for the Indian athletes," said Singh.

The readmittance means India's athletes will now be able to march behind the Indian flag at the closing ceremony of the Sochi Winter Games.

More importantly, though, it turns on IOC funds worth millions of dollars which may finally help fulfill the country's huge potential.

MIRED IN NOSTALGIA

For years, come Games-time, this 1.2 billion-strong cricket-crazy nation has found itself mired in nostalgia over its hockey heyday which yielded eight Olympic gold medals from 1928-1980.

London 2012 had seemed to suggest an upturn in fortunes when the Indian team won two silver and four bronze medals, equalling their collective tally in the previous seven Olympic campaigns.

But the post-London celebration had yet to die down when the IOA was banned, plunging Indian sport into crisis once more.

It was a dark year.

"India had just started winning Olympic medals when suddenly this happened," Singh said.

But the former shooter says India can now start shaking off its reputation as an Olympic laggard.

"All (financial) accounts will be opened soon and we'll be getting our share of the Olympic Solidarity Programme to fund our own programmes," he said.

"We got around $1.2 million last time. Because of this mess, many athletes suffered. Now that IOA has put its house in order, athletes can focus on preparation."

Olympic Solidarity is the IOC fund through which it redistributes parts of its revenues from the Games to Olympic committees, international federations and other bodies.

In a country where every sports federation, except the cricket board, survives mostly on government largesse, Singh has high expectations from the new IOA set-up.

"Finally we got a new IOA leadership and I hope they will do everything to generate more funds," he said. "This is an important year for us because of Commonwealth and Asian Games, and now our athletes can start preparing for the next Olympics," he said with an eye on Rio de Janeiro 2016.

OTHER IMPLICATIONS

Shooter Joydeep Karmakar was a much-relieved man after spending an anxious 14 months waiting for good news.

"It means a lot for us," Karmakar, who narrowly missed bronze in the men's 50m rifle prone event in London, told Reuters by telephone.

"We know what it takes to represent your country and we know how it feels not to be able to do so for reasons beyond your control.

"It's not just about competing in tournaments. You don't know what you are preparing for. I was always anxious.

"There are other implications also. Even if you win a gold in any of the world championships or Olympics or Asian Games, you aren't eligible for government incentives if you participated as independent athlete.

"We are professional athletes and it left us with nothing."

Fellow marksman Abhinav Bindra said the onus was on the IOA to put the episode behind it and groom future champions.

"Wish the IOA the best to take the Olympic movement forward and work proactively to nurture our future Olympians and champions," Bindra, who won India's first individual gold at the 2008 Beijing Games, tweeted.

"They do not inherit much of a legacy so the onus is on them to build one. I do hope they make it a welcoming environment for athletes based on mutual respect."
Follow Emirates 24|7 on Google News.