Manny Pacquiao vs Floyd Mayweather: Filipino boxing legend issues January deadline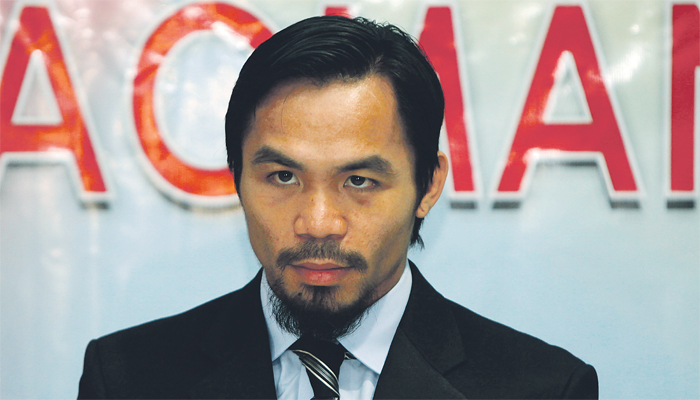 Manny Pacquiao thinks fans deserve to see him fight Floyd Mayweather and wants the unbeaten American to confirm a May date by the end of this month, the Los Angeles Times reported Monday.

"We have to know soon because if they will not fight, we can move on and choose another opponent," the Filipino fight king told the newspaper on a visit to its offices to promote his new documentary film, "Manny."

"We have a deadline... this month," Pacquiao said, although he added that he didn't know if Mayweather would sign off on a May 2 fight in Las Vegas.

Pacquiao says he and promoters Top Rank have agreed to terms that include giving Mayweather a 60 percent cut of the proceeds in a megafight widely expected to shatter all box-office and television revenue records.

ESPN reported this month that Pacquiao has also agreed on issues such as the gloves to be used and a drug testing protocol.

Drug testing was one of the issues that caused a Pacquiao-Mayweather showdown to fall through when it was being negotiated in 2009 and early 2010.

The eyes of the boxing world have long been on a showdown between the unbeaten Mayweather (47-0, 26 knockouts) and eight-division world champion Pacquiao (57-5-2, 38 knockouts), two of the greatest boxers of their generation.

Talk of the superfight gained steam in December, when Mayweather proposed the May 2 date and Pacquiao vowed to chase him into submission.

But Mayweather has been mum since then on whether he plans to follow through.
Follow Emirates 24|7 on Google News.