Mansell brothers on the grid for 24 Hours of Dubai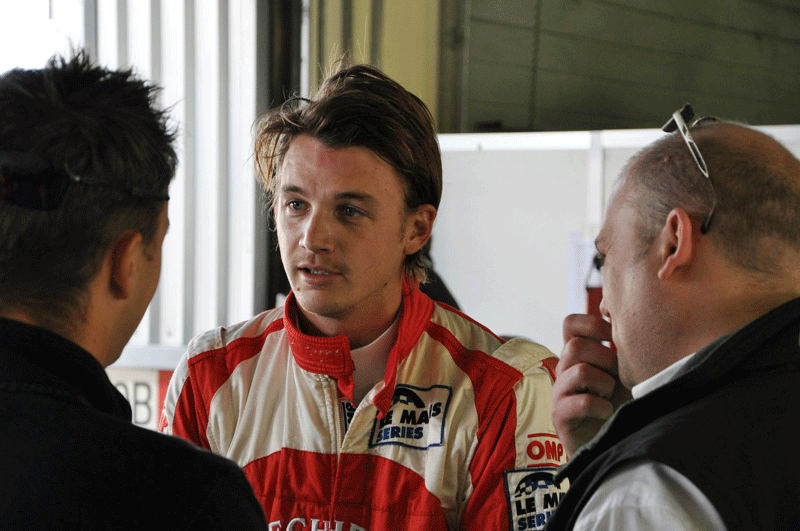 Three decades after Formula 1 World Champion Nigel Mansell made his F1 debut in a Lotus, his sons Leo, 26, and Greg, 23, get behind the wheel of the new Lotus Evora GT4 in Dubai.
The two Mansell sons, Leo and Greg, join Lotus GT factory driver Johnny Mowlem, WTCC driver Stefano D'Aste and Gianni Giudici to take on the gruelling endurance challenge of the Dunlop Dubai 24 hour race which starts on Friday at the Dubai Autodrome.
With a pedigree like theirs it will come as no surprise that both are more than a little familiar with racing, having started out like so many others in karting before progressing through various single-seater Formula series.
Leo Mansell was the first of the brothers to get acquainted with the Dubai Autodrome Grand Prix circuit layout and reported: "I really like this track. It has some very challenging sections of which the first section after Turn 1 is particularly enjoyable."
"The Lotus Evora has never been entered in a 24 hour race so we aim to bring it home and see how we stand then," he added.
Commenting on his sons' debut with Lotus, Nigel Mansell said: "It's a great feeling to see both my boys working with Lotus and it brings back some very fond memories for me. What's special about the race in Dubai though is it will not only test their endurance under extreme conditions but they will have the added challenge of adapting very quickly to a relatively new car."
"I think they'll do well and they have some established drivers on the team to work with too – so hopefully they'll all complement each other and the team dynamic will be strong. Lotus Motorsport has a great support team set up so everyone will be working together to get the best result out of the race," added the 1992 F1 world champion.
The sixth edition of the Dubai 24 hour race begins at 2pm on Friday at the 5.39km Dubai Autodrome and it will be the first competitive outing for the new Lotus Evora GT4 Endurance complete with an updated engine from Cosworth.
The Lotus Evora GT4 will be in full 'GT Endurance' specification and the engine has completed substantial in-car and on-dyno endurance testing. Cosworth decided that maintaining the maximum engine speed (at base GT4 level) while increasing efficiency was the most effective route to meeting the performance and durability targets set by Lotus.
Follow Emirates 24|7 on Google News.