NFL: Panthers warned of sex scandal perils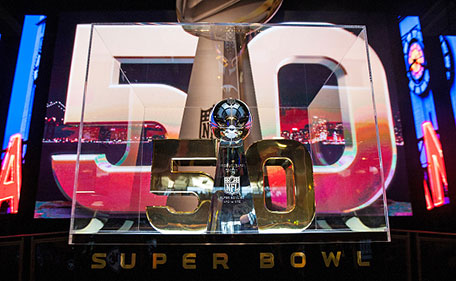 Carolina Panthers coach Ron Rivera has warned his team about the possible pitfalls lurking in the build-up to the Super Bowl after a Denver Broncos player was sent home for being caught in a prostitution sting operation.
Denver practice squad safety Ryan Murphy was ordered out of the team camp late Tuesday after being detained during an incident involving his brother in a motel parking lot near the Broncos' team hotel in Santa Clara.
Although Murphy himself was not cited by police, he was sent packing by a dismayed Broncos management for involvement in the incident.
"It's an unfortunate set of circumstances. Again, that's why we talked to our guys so we can stay ahead of something like that and prevent it from becoming a distraction," Rivera said of the Murphy case on Wednesday.
"It's something they have to deal with now. I'm hoping we can maintain and stay focused on what's happening."
Ironically, the Murphy incident came just days after the Panthers received a team talk from Eugene Robinson, who was infamously arrested for soliciting sex from an undercover police officer on the eve of the 1999 Super Bowl when playing for the Atlanta Falcons.
A clearly distracted Robinson subsequently played in the Super Bowl and failed to stop an 80-yard touchdown as the Falcons slumped to defeat against a John Elway-inspired Denver team.
"Getting to this stage, there's three things that's easy to forget: faith, family and football," Robinson told reporters on Tuesday as he discussed his team talk.
"And I forgot all three"
Robinson, who works as a broadcast analyst, said he told the Panthers: "'Don't mess this up, man!' I can be a living example: Don't mess this up."
The night of his 1999 arrest was "the worst night of my life," he added.
"I cried all night. It is easy to lose your way when you're selfish, and you're thinking about yourself, and that's what I did," he said.
Follow Emirates 24|7 on Google News.