Redgrave to mark Olympic countdown in UAE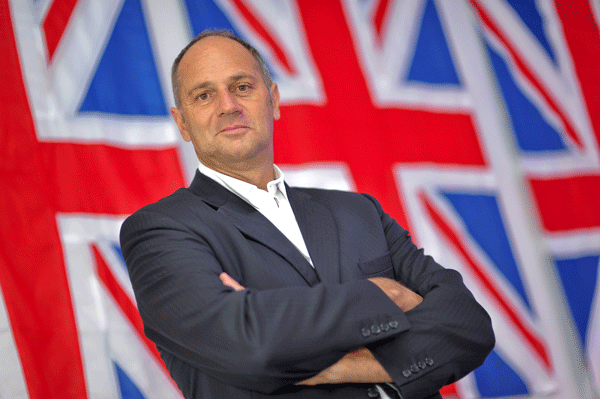 Great Britain's five-time Olympic champion Sir Steve Redgrave will be in the UAE on Monday and Tuesday to mark the 500-day countdown to the 2012 Olympic and Paralympics Games.
Visiting in his capacity as a 'See Britain Ambassador' ahead of London 2012, Redgrave will meet a host of sporting bodies in the UAE including the National Olympic Committee and the Sports Council Board as well as members from the Tourism and Investment sectors during the '500 Days to Go' event.
"It will be an honour to have Britain's most celebrated Olympian here in the UAE to promote London 2012. In around 500 days all the world's eyes will be on London and all competing nations will be in search of their own champions for the future," said Dominic Jermey, the United Kingdom's Ambassador to the UAE in a statement.
Redgrave became an Olympic legend for his monumental effort of claiming five consecutive gold medals in rowing since winning his first medal at the 1984 Los Angeles Games.
In a show where the modern will meet the traditional, Redgrave will venture on the waters at Dubai International Marine Club (DIMC) on a traditional wooden dhow alongside the celebrated Dubai Victory Team which has become one of the most successful powerboat racing teams in history.
"We are looking forward to welcoming Sir Steve Redgrave to Dubai International Marine Club," said Saeed Hareb, Managing Director of DIMC. "Our water sports development in the UAE has focused as much on the traditional as it has on the modern and we will share this aspect with Sir Steve on his visit."
In Abu Dhabi, Redgrave will set sail with Abu Dhabi Ocean Racing Team which will compete in the 2011/12 Volvo Ocean Race.
Redgrave will meet amongst others, young Olympian Adil Khalid who carried the Emirati flag at the Beijing Games in 2008 who is a Volvo Ocean Race Team member.
Redgrave will also visit school children in both Dubai and Abu Dhabi to offer his personal experience of representing his country and winning gold at five consecutive Olympic Games between 1984 and 2000.
Follow Emirates 24|7 on Google News.