Sainz wins Dakar Rally first stage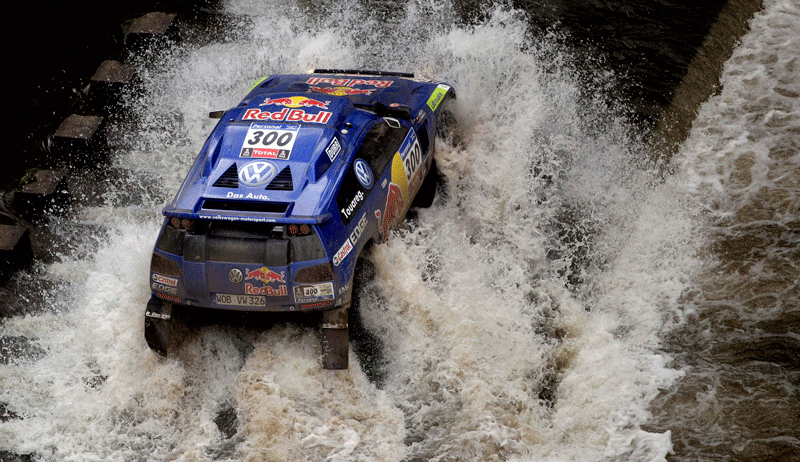 Spain's Carlos Sainz got his title defence off to a strong start by winning the first stage of the cars section at the Dakar Rally between Victoria and Cordoba in Argentina on Sunday.
Starting first in his Volkswagen, Sainz was fastest in the day's 222km special which was troubled by some rain storms, covering the distance in 2 hours 18 minutes 32 seconds to finish 1 minute 31 seconds ahead of France's Stephane Peterhansel in a BMW.
Qatari driver Nasser Al Attiyah, runner-up last year to Sainz, is sitting third after finishing 2:16 behind the Spaniard.
"It was a bit like the Rally of Great Britain. For about 20km, we had a lot of rain," said 48-year-old Sainz.
"At times, we just could not see anything. Moreover, I had issues with the wipers that had stopped working. I'm really happy the day is over," added the former two-time world rally champion.
KTM riders lead the way in the motorbike section, with Portugal's Ruben Faria finishing 29sec ahead of French titleholder Cyril Despres, with another favourite Marc Coma of Spain in third at 1:15.
Faria took over where he left off last year when he won the 14th and last stage to help Despres to the title, leading the way ahead of three other KTM riders as the Austrian team showcased their powerful new 450cc engine.
"I managed to keep a good tempo from the beginning to the end," the Portuguese rider told www.dakar.com. "This special stage looked very much like what I'm used to seeing in Portugal. I'm glad to know that in the end it paid out and I got the day's best clock.
"I'm also very happy to see that my teammate Cyril Despres also made excellent time."
Despres added: "It was a great warming-up exercise, a winding route, big sliding sections, a mix between skiing and riding. I'm in good shape; all is fine. The race is on now and staying focused is of the essence."
A total of 140 cars, 170 motorbikes, 30 quadbikes and 67 lorries are competing in this year's race, which covers 5,000km of racing over a 9,500km-long course.
After staging the event 29 times in Africa between 1979 and 2007, the rally switched continents in 2008 for security reasons, with the 2009 and 2010 editions going off well in Argentina and Chile.
Monday's second stage will run between Cordoba and San Miguel de Tucuman, with the race ending in Buenos Aires on January 15.
Follow Emirates 24|7 on Google News.