Sky, Armstrong deny secret motor cheating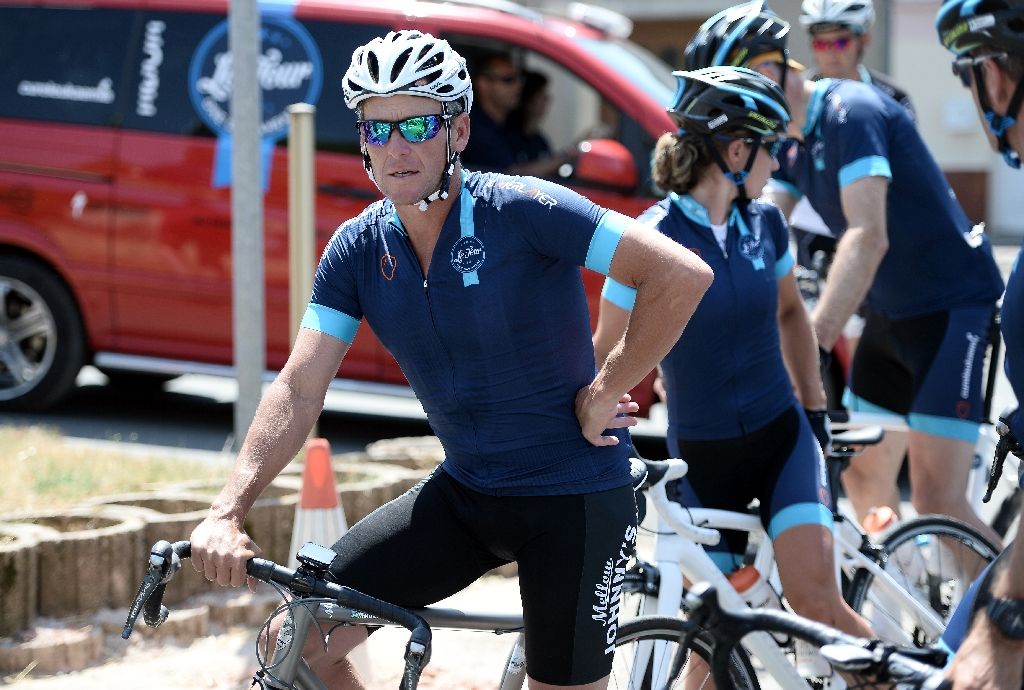 Sky, Armstrong deny secret motor cheating
Team Sky, which has produced four of the past five Tour de France champions, and doping-disgraced Lance Armstrong denied using secret motors in bicycles, a CBS television report said Sunday.
A segment on the show "60 Minutes" examined the possibility of motorized cheating in pro cycling with three-time Tour de France winner Greg LeMond, admitted dope cheat ex-rider Tyler Hamilton and Hungarian designer Istvan Varjas, who makes hidden motors for bikes, saying they believe such cheating exists.
"I know the motor is still in the sport," LeMond said. "There's always a few bad apples because it's a lot of money."
Jean Pierre Verdy, a former French Anti-Doping Agency testing director, told CBS he had been disturbed by speeds on mountain climbs, saying informants among riders and team managers told him that about 12 riders used motors in the 2015 Tour de France.
"They are hurting their sport, but human nature is like that. Man has always tried to find that magic potion," Verdy said.
Varjas said he told French police he sold secret-motor cycles to an unknown client just before the 2015 Tour, delivering the bikes to a locked storage room. He noted one motor design can be hidden inside the hub of the back wheel but would boost the normal wheel weight by about 800 grams (1.7 pounds).
Weighty 2015 Tour issue
In the 2015 Tour de France, peloton bikes were weighed before a time trial stage, with CBS reporting French authorities said Team Sky was the only squad with heavier bikes, each about 800 grams more.
"Weight is everything," LeMond said. "If your bike weighs a kilo more, you would never race on it."
Britain's Chris Froome, riding for Sky, won the 2013, 2015 and 2016 Tour de France crowns. In 2015, he was "King of the Mountains" for his times in the difficult climbing stages that often prove decisive. No Tour winner since 1970 had won the mountain crown as well.
A Team Sky spokesman told CBS the team never used mechanical assistance, saying time trial bikes might be heavier to allow for better aerodynamics and all Sky bikes were checked and cleared by the International Cycling Union (UCI).
CBS reported, citing unnamed sources, that UCI would not allow French investigators in 2015 to remove Team Sky wheels and weigh them alone to uncover if they were enhanced.
LeMond said UCI must do more to combat motorized cheating.
"This is fixable," LeMond said. "I don't trust it until they figure out how to take the motor out. I won't trust any victories of the Tour de France."
Armstrong, an admitted dope cheat who was stripped of seven Tour de France titles from 1999-2005, denied to CBS through his lawyer ever using a motor, although his victory run began just after Varjas claims he sold his first secret-motor bike to an anonymous purchaser with a promise not to make more or talk of it for 10 years.
"If they offer you $2 million dollar to don't do nothing, can you refuse it? I don't think (so)," he told CBS.
A 'winning' difference
Armstrong's ex-teammate, Hamilton, said he never knew of any motors used by US Postal riders.
CBS purchased a 1999 US Postal cycle and had Varjas install a motor, paying him $12,000 for parts and labor, then had Hamilton ride it.
"It's not super obvious," he said. "I could see how teams are doing it."
The silent motor made with military-grade metal is powered by a lithium battery and operated by a secret button, providing a limited power boost for 20 minutes.
"That's the difference between winning and losing for sure," Hamilton said. "For sure."
A remote control can connect the motor to heart rate, the motor starting when a rider's heart rate rises too high, Varjas said.
Varjas said he knew motors were being used by pro riders but said it's not his problem, adding "If the money is big, why not?"
Varjas claimed Michele Ferrari, banned from cycling for his role in chemical doping programs, has bought hidden-motor bikes in the past three years, but CBS said Ferrari told them he tested one but never bought one from Varjas.
Follow Emirates 24|7 on Google News.