Thorpe to return for London Olympics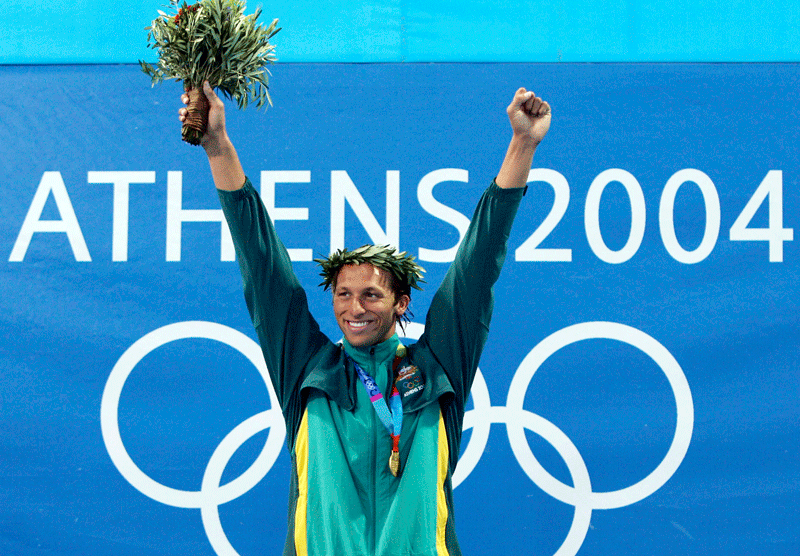 Five-time Olympic freestyle champion Ian Thorpe announced his return to swimming for the 2012 London games on Wednesday, with his sponsor saying he was "very much back" and ready to win gold.
"Ian Thorpe is very much back, as I understand it he registered this morning with the international drug testing register and he's planning to win lots of gold at the 2012 Olympics," said Virgin Blue chief John Borghetti, opening a joint press conference with Thorpe in Sydney.
Australia's most decorated Olympian, Thorpe said he decided to return to the sport back in September and started training on the sly, frequenting eight different pools to dodge suspicion and telling friends to "lie through their teeth" about his plans.
He was trained via text message by Australia's team coach Leigh Nugent, and didn't tell his family of his return until this month.
"It hasn't been something that I have taken lightly, making a decision to return to competitive swimming," Thorpe told reporters.
"I never thought this would happen. I never thought that I'd be swimming in a competitive way again."
"I'm very glad that I am. I'm glad I spent four years away from the pool. I needed those four years," added Thorpe, 28.
Nicknamed 'Thorpedo', the imposing freestyler retired from swimming in November 2006 aged 24 after a decade in the sport, following a long battle with illness and injury.
Thorpe said he came back as a "slightly more mature" person and said he was being driven by a desire "to be able to perform again", not the lure of sponsorship money.
He said his focus would be on the swimming the relay for Australia - an event in which he famously broke the American stranglehold and bagged gold at the Sydney 2000 Olympics - over both 100 and 200 metres.
Thorpe said he did not believe he had enough time to prepare for the 400 metres, his favourite event, but would instead train as a sprinter, something he said "may surprise a lot of people."
Thorpe plans to do most of his training in Abu Dhabi and Europe ahead of the London Olympic trials and acknowledged there was a long road ahead of him.
"It's big, it's enormous, but I'm prepared," he said, saying there were "things in swimming I haven't done and would like to achieve."
"I'm on track to be an elite swimmer again," added Thorpe.
Follow Emirates 24|7 on Google News.