Tickets on sale for Australian V8 weekend at Yas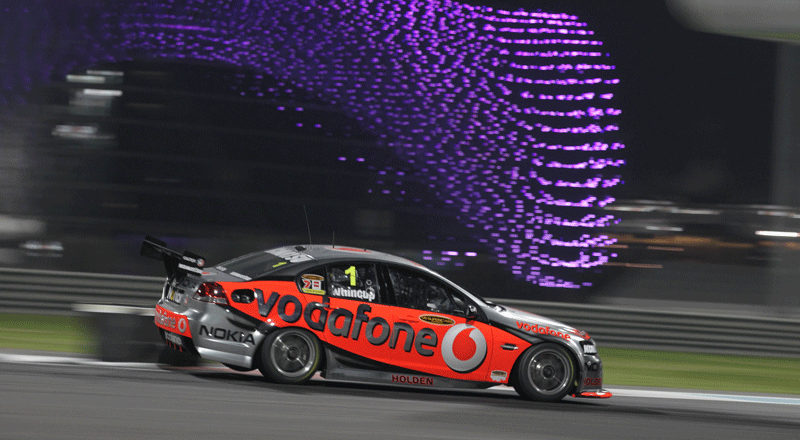 Australian V8 Supercars return to Yas Marina Circuit for Yas V8 400, the opening round of the V8 Supercar Championship on February 11 and 12.
The GP2 Asia Series will also be on track for the first round of the 2011 season, with a round of the Cytech UAE GT Championship as a support race to create an all-action weekend under the 'Real Action Heroes' banner.
Guitar legend Eric Clapton brings his own special brand of excitement to the weekend with a Friday night concert at the adjacent Yas Arena.
"This looks set to be one of the best race weekends on our winter calendar," said Richard Cregan, Chief Executive Officer of Yas Marina Circuit.
"Both the V8 and GP2 championships provide wheel-to-wheel racing from some of the most exciting drivers in motorsport. Paddock access will be open to all spectators so that enthusiasts can see their favourite drivers and teams up close."
Yas Marina Circuit is billing the race weekend as the Real Action Heroes event, reflecting both the accessibility of the drivers and their bumper-to-bumper racing style.
The popular Australian touring car series comes back to Yas with the newly crowned champion, James Courtney, taking the coveted number 1 plate to his new Holden team, Toll HRT - a major move to the rival brand for the former Ford Falcon Jim Beam Racing driver.
The GP2 Asia drivers will be getting their first outings in their all-new 2011 machinery in a class that helps feed young talent into Formula 1TM careers.
The Cytech UAE GT Championship will make a welcome return to Yas Marina Circuit after a closely fought round on the Abu Dhabi track during the UAE National Race Series in December.
The class features a host of manufacturers such as Porsche, Aston Martin, Corvette, Mitsubishi, Seat, Maserati, KTM X-Bow, Ginetta and Renault, with great depth of local driving talent.
Tickets are on sale now, starting at Dh50, with children of 12 and under free of charge. All tickets include paddock access. To book or find out more call 800 YAS (927). Alternatively, click www.yasmarinacircuit.com.
Follow Emirates 24|7 on Google News.