UAE Falcons win LSC hockey title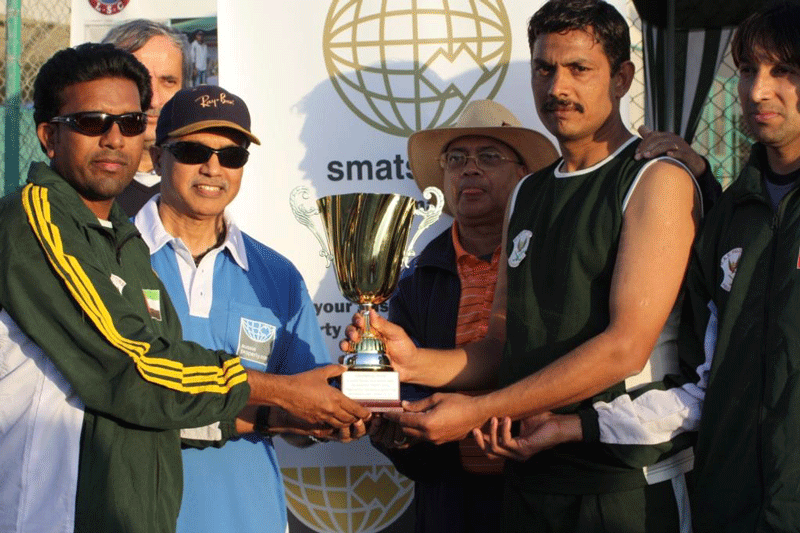 UAE Falcons scored a 2-0 win over United Thalassery in the men's hockey tournament organised by the Lusitanians Sports Club at the Dubai Scholars School on Friday.
The tournament sponsored by SMATS Group and co-sponsored by UAE Exchange also featured three former Pakistan internationals.
Farooq who was the highest scorer with five goals had an excellent day on the field and it was his two goals in the finals that gave the Falcons an emphatic win.
United offered resistance to the strong opposition but a couple of misses in the game did not help their cause.
Aamir Saleem, who has represented Pakistan in the Asia Cup, Champions Trophy and the World Cup, was later named Player of the Tournament.
Irshad from United Thalassery was adjudged best goal keeper.
Earlier in the semifinals, United Thalaserry knocked out defending champions Axiom 5-4 via penalties, while Falcons beat Arabian FHC 2-1.
Arabian FHC however had some consolation as they beat Axiom in the match for third spot.
This tournament was also supported by Blue Fin International, Shipping, Ayezan, Freight Systems, Sharjah Airport Authorities, United Colour Film and Dubai Scholars School.
Follow Emirates 24|7 on Google News.