UAE rugby face ARFU probe over suspended player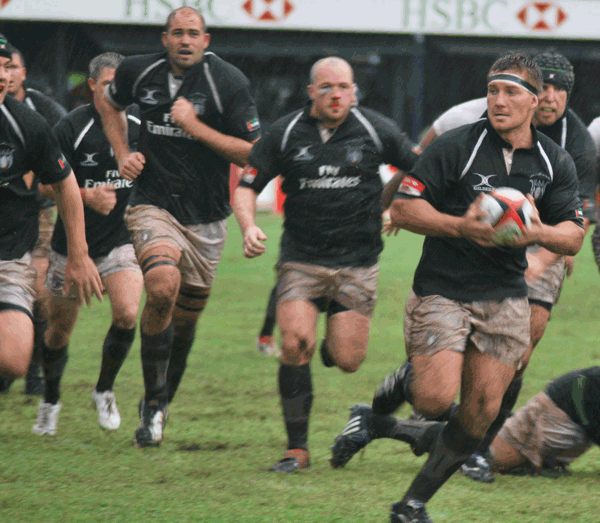 The Asian Rugby Football Union (ARFU) is investigating whether UAE fielded an ineligible player during their Asian Five Nations campaign.
Dubai Dragons No.8 Scott Kerr is the player at the centre of controversy having played in the 13-all draw against Sri Lanka and win against Kazakhstan.
Kerr had received three yellow cards during the domestic tournament which meant an automatic four-match from all rugby matches.
But it is unclear whether he had already served the suspension or UAERA officials were unaware that he was not eligible to be selected. He was not named in the UAE squad against Japan and Hong Kong.
Tournament Operations Manager of the A5N tournament Sean Moore confirmed to a Sri Lankan newspaper LAKBIMANEWS that this matter has been forwarded to ARFU for further investigation and resolution.
Moore told the newspaper that a report from the UAERA had been subsequently requested and received. "The matter will also be officially tabled at the upcoming Tournament Committee meeting in mid-June in Bangkok, Thailand," he said.
Former Arabian Gulf Rugby Football Union (AGRFU) president Andy Cole when contacted by Emirates 24|7 confirmed that the matter has "escalated to ARFU" level.
"The only issue is when the player started serving the ban," said Cole who also serves on the executive committee of ARFU.
Asked whether UAE would be penalised if Kerr was found to be ineligible to play, Cole recalled a similar incident which happened eight years ago. "Arabian Gulf were given a hefty fine when they fielded an ineligible player with a warning not to repeat the offence within the next three years," he said.
UAERA officials were not available for comment. UAE which took the place of Arabian Gulf retained their Top 5 position in the A5N tournament.
Follow Emirates 24|7 on Google News.