US anti-doping agency confirms Salazar dossier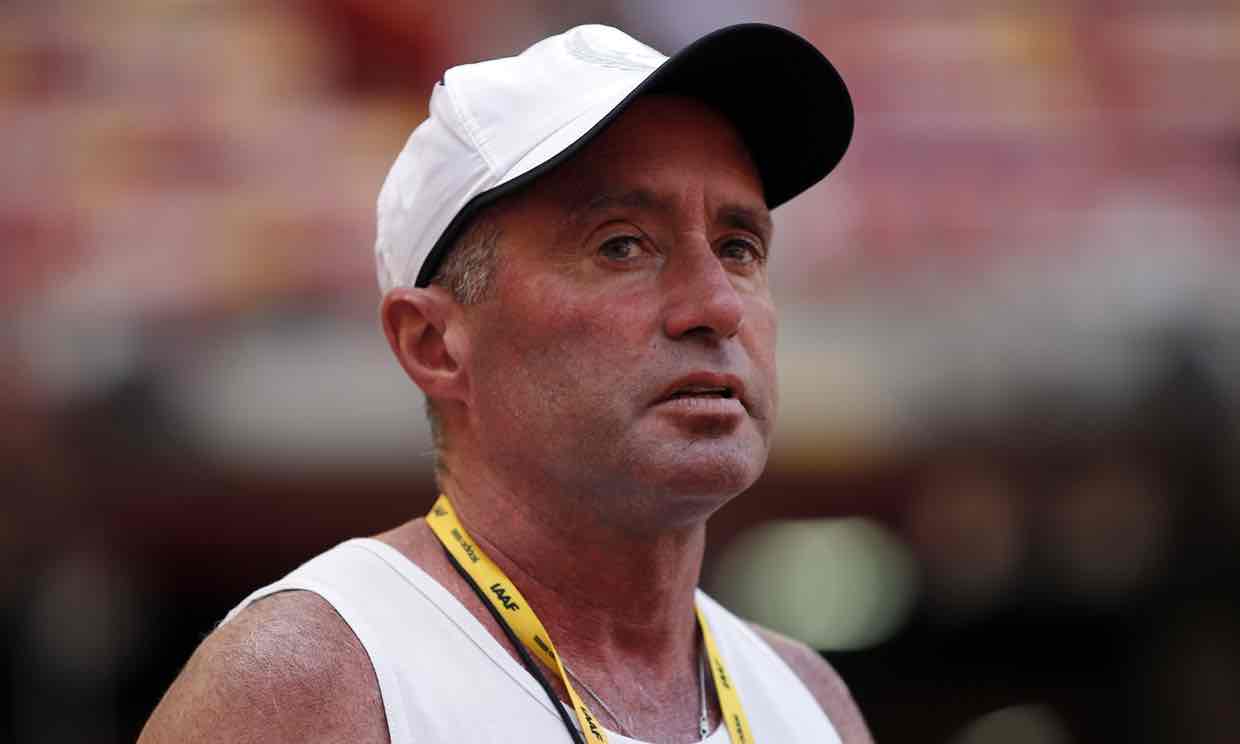 he United States Anti-Doping Agency confirmed it had compiled a dossier on controversial coach Alberto Salazar following a report accusing the athletics guru of dangerously using drugs to boost the performance of his athletes.
Britain's Sunday Times said a USADA report – obtained by the Fancy Bears hacking group – had found Salazar abused prescription drugs and experimented with infusions of a research supplement based on the amino acid L-carnitine at his Oregon base.
The newspaper said it had seen documents showing Salazar, who coaches Britain's four-time Olympic champion Mo Farah, gave intravenous drip infusions to Farah and to half a dozen top US runners and that USADA had concluded the treatments of the Americans "almost certainly" broke anti-doping rules.
However, USADA said Saturday that no conclusion had been reached.
"USADA can confirm that it has prepared a report in response to a subpoena from a state medical licensing body regarding care given by a physician to athletes associated with the Nike Oregon Project," USADA said in a statement.
"It appears that a draft of this report was leaked to the Sunday Times by the Russian state-affiliated hacker group known as Fancy Bears. We understand that the licensing body is still deciding its case and as we continue to investigate whether anti-doping rules were broken, no further comment will be made at this time."
L-carnitine is found naturally in the body and is also prescribed as a supplement for heart and muscle disorders.
The Sunday Times reported that Salazar boasted to disgraced cyclist Lance Armstrong about the "'incredible' performance boosting effects of the substance."
According to the newspaper, the renowned coach emailed Armstrong about it before the seven-time Tour de France champion was revealed to be a drug cheat.
"Lance call me asap! We have tested it and it's amazing," Salazar told the cyclist, according to the Sunday Times.
The report, written in March 2016, also states that USADA found "substantial and compelling evidence" that Salazar and his team's doctor, Jeffrey Brown, "conspired to collude together" to use prescription medications and medical procedures in risky and "sometimes potentially unlawful" ways in order to boost athletic performance.
That included persuading Farah to take potentially dangerous doses of permitted vitamin D prescription drugs, the newspaper said.
Salazar told the newspaper that an L-carnitine shot given to Farah prior to his marathon debut at the 2014 London Marathon was administered "exactly the way USADA directed".
Farah on defensive
Farah has repeatedly defended himself against his links to drug-tainted figures in the athletics world.
Following his 10,000m victory at the Rio de Janeiro Olympics last year, he brushed off his association with Salazar and Jama Aden, who was who was arrested last year as part of a drugs probe.
In 2015, Salazar was the subject of a ProPublica and BBC report alleging he administered testosterone to American distance runner Galen Rupp in 2002 when Rupp -- a training partner of Farah -- was only 16, and encouraged misuse of prescription drugs.
USADA stressed Saturday it had reached no conclusion that Salazar or others in the Nike Oregon Projected had broken anti-doping rules.
"Importantly, all athletes, coaches and others under the jurisdiction of the World Anti-Doping Code are innocent and presumed to have complied with the rules unless and until the established anti-doping process declares otherwise," USADA said. "It is grossly unfair and reckless to state, infer or imply differently."
Follow Emirates 24|7 on Google News.