Vettel 'would pay' to drive Ferrari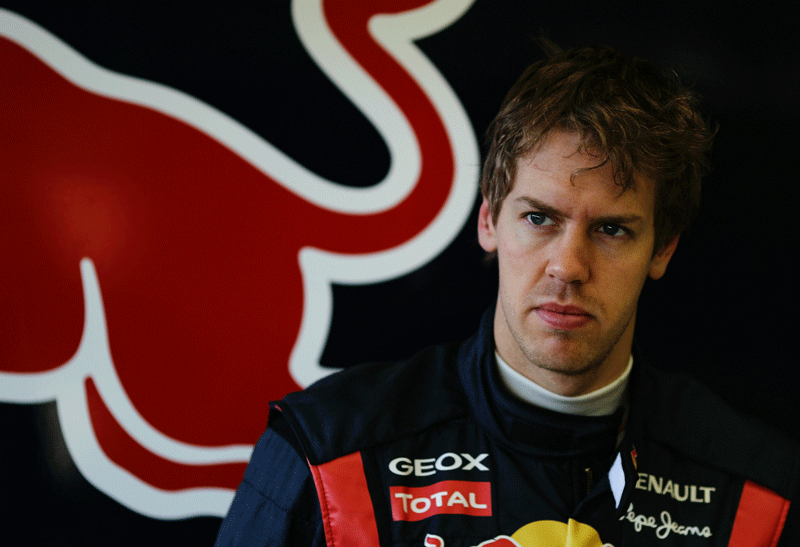 Red Bull's Formula One world champion Sebastian Vettel continued to pay lavish compliments to Ferrari on Tuesday, joking he would finance a holiday for Fernando Alonso and Felipe Massa so he could drive the red car.
Asked what he would do if he could not drive the Red Bull next season, Vettel told Gazzetta dello Sport: "Probably I would offer a holiday to Alonso and Massa. Even if I'm not sure they would shake my hand."
The 23-year-old German has often maintained it was every driver's wish to one day race for Ferrari but his continued comments make uncomfortable reading for title holders Red Bull, even if he thanked them for their work.
"My dream is to race one day for Maranello. Anyway, I'm still young, there's time. And for the moment I'm happy to be at Red Bull, without them I would never have arrived in F1."
He added to other Italian media: "I would like a podium at Monza with Ferrari. And one day I hope to have a Ferrari in my garage. Despite being at Red Bull there are lots of Italians supporting me."
Alonso finished second to Vettel in last year's championship but fellow Ferrari driver Massa had a difficult campaign and his future will be under scrutiny once the new season starts in Bahrain on March 13.
Like many drivers this season, Vettel is unhappy with the number of buttons he has to press with the re-introduction of the KERS energy recovery system and a moveable rear wing possibly creating more chances for overtaking.
"Drivers are born to drive, not to play with buttons. I'm not convinced it's a good thing," he told Gazzetta following testing at Jerez which he said "went well".
"I would prefer that overtaking remains difficult."
The world champion also had words of support for Robert Kubica, badly injured in a rally crash, and his likely Renault substitute Nick Heidfeld.
"I was surprised because Robert can consider himself a rallying expert. We can't lock ourselves in cages," Vettel added about Renault's willingness to let Kubica go rallying.
"In Jerez, Heidfeld worked well ... He deserves this chance."
Follow Emirates 24|7 on Google News.