Participants of Sheikha Fatima International Shooting Championship praise 'Mother of the UAE'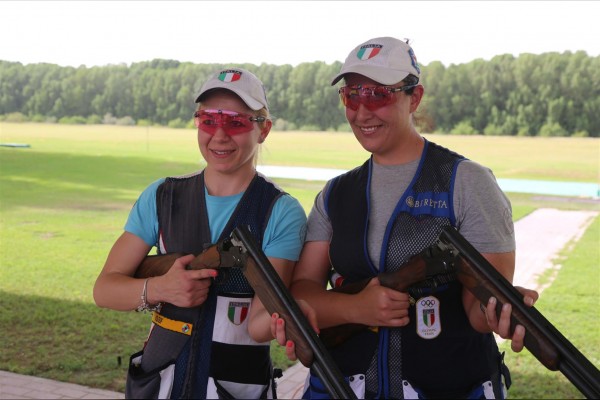 The participants at the Sheikha Fatima International Shooting Championship have expressed their appreciation for the "Mother of the UAE'', Sheikha Fatima bint Mubarak, Chairwoman of the General Women's Union, Supreme Chairwoman of the Family Development Foundation and President of the Supreme Council for Motherhood and Childhood,while praising the championship's outstanding level.
"Thank you, Mother the UAE," the participants cheered in all languages of the world. They also thanked Sheikha Fatima for the precious and highly awaited honour that touched the hearts of all the women of the world.
Nadia Hatito, First Vice President of the Royal Moroccan Shooting University and Head of the Moroccan delegation in the championship, expressed her happiness to be in the UAE and to assist in this precious event, while thanking Sheikha Fatima and expressing that as Arab women, they have the right to be proud of this important event.
Al Anoud Al Naimi, Head of the Qatari delegation, expressed her appreciation to Sheikha Fatima and highlighted the great impact that this event will have on its participants.
Olympic champion Diana expressed her happiness in participating in this championship, considered the most prominent sporting event in its history, for providing all competitors with a golden opportunity for interaction and development.
Bronze medallist Nurlana Jafarova from Azerbaijan praised the idea of the championship, stating that the UAE has preceded the International Olympic Commission and the International Shooting Federation in promoting women's activities and enhancing their participation, which is an organisational achievement for the UAE.
The Swiss competitor, Christina, runner-up in the 10-metre competition, along with her teammate Andrea, said that the great welcome by UAE nationals for their guests gives them a major responsibility, especially after becoming the ambassadors of this championship.
The Egyptian bronze medallist, Shaimaa Hashad, said that those who did not participate in the championship will feel remorse as everything was perfect and wonderful. She thanked Sheikha Fatima for supporting women around the world.
Aisha Al Suwaidi from Qatar, winner of the gold medal in the Women's 10-metre Air Rifle competition, expressed her happiness at winning in this championship, adding that any championship in GCC countries feels like a home championship due to common goals and ambitions. She also thanked Sheikha Fatima for supporting women all over the world.
Follow Emirates 24|7 on Google News.