Pressure mounting on BCCI to name India CT squad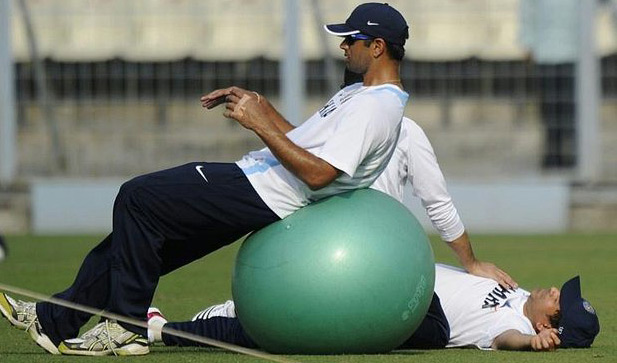 India is coming under increasing pressure to name a squad for the impending Champions Trophy, with Sachin Tendulkar and Rahul Dravid joining calls for the cricket board to quit stalling.
The Board of Control for Cricket in India (BCCI) missed an April deadline for announcing a team, and will hold a special meeting on Sunday to discuss a potential withdrawal from the 50-over international tournament.
But the powerful BCCI is facing mounting criticism over its stalling tactics, which stem from a dispute with cricket's global governing body over changes to revenue sharing.
Last month the International Cricket Council received a thumping mandate from its members to amend rules around revenue so that less money and power is held by cricket's "Big Three" - England, India and Australia.
India opposed the changes from the outset and has been hinting at withdrawing from the ICC Champions Trophy in protest, a move that would deal a huge blow to the eight-team tournament beginning in England on June 1.
"We are of course unhappy with what India is getting in the latest revenue sharing plan, but to be honest a pull-out was always our last option," a senior BCCI official told AFP on condition on anonymity.
"Things will certainly be sorted in Sunday's special general meeting, keeping our fingers crossed."
But their tactics have agitated a number of Indian cricketing greats including Dravid and Tendulkar, who told cricket website "cricinfo" they want the side to compete at the prestigious event.
Meanwhile a panel of administrators appointed by India's top court to oversee the scandal-ridden BCCI has urged the board to make a swift decision.
"Please convene a meeting of the selection committee for selecting the squad immediately," the administrators told BCCI joint secretary Amitabh Choudhary in an email on Thursday.
"The squad can then be submitted to the ICC without prejudice to BCCI's legal rights."
The BCCI stands to lose $277 million revenue over the next eight years under the sweeping changes approved by ICC members.
It reverses a much-criticised ICC decision in 2014 to relinquish more control to Australia, England and India, the world's most powerful cricketing boards.
Follow Emirates 24|7 on Google News.