Sanchez yet to shine at Manchester United, admits Mourinho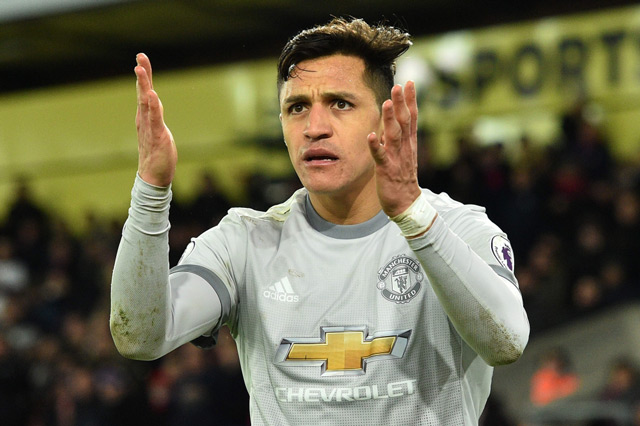 Jose Mourinho admits he has not got the best out of Alexis Sanchez since his January transfer because the former Arsenal forward moved to Manchester United at the "wrong" time.
Sanchez was signed in a swap deal that reportedly made him the Premier League's best-paid player but the Chile international has scored just one goal in eight United appearances, well below his career strike rate.
Mourinho, whose team take on Liverpool at Old Trafford on Saturday, believes it will be next season before the 29-year-old shows his best form.
"What is wrong is that he came at the worst moment of the season, in the winter market," said the Manchester United boss. "That's why I don't like the winter market very much.
"I think this was a chance that we didn't want to lose and we made. But we don't believe a lot in the winter market.
"And for sure next season will be better for him. But of course he is learning how to play with us and we are learning how to get the best out of him."
Pundits have suggested integrating Sanchez in mid-season has had an adverse effect on the form of teammates, in particular midfielder Paul Pogba.
But despite the obvious teething problems, Mourinho does not see Sanchez as a weakness in the United team.
"No. That's something that we can develop and we're going to develop with time, with experience and living these experiences together," said the manager.
"I don't consider that a weakness, I consider that a huge potential to be developed.
"He's fit and if he is trying too hard, that's great. He is not afraid to take responsibilities, not afraid to try things."
Sanchez's eight appearances have included two defeats, at Tottenham and Newcastle, which all but ended United's lingering hopes of challenging Manchester City for the Premier League title.
Sanchez happy
But despite an underwhelming start to Sanchez's United career, Mourinho said the player remains happy.
"He's fine," said the United boss. "He's happy that the team is getting results - lately he was unhappy when we lost matches with him but he's a guy with great maturity and attitude and we couldn't be happier."
United's eagerly awaited league encounter with rivals Liverpool comes with both clubs chasing second spot behind champions-elect City.
And, at the start of a week in which Mourinho is also looking to progress in the Champions League and FA Cup, the United manager believes he and opposite number Jurgen Klopp are at similar stages in terms of developing their clubs.
"They have qualities and they have weaknesses," he said. "We have qualities, and we have weaknesses.
"And one of my good qualities as coach was always to know my team's weaknesses very well and sometimes I tried to hide them and sometimes I have to try to compensate them with other things.
"But we are very similar in terms of points in the Premier League. Liverpool have already qualified for the (Champions League) quarter-final and we still have 90 minutes or two hours of a big fight to try to be there."
Follow Emirates 24|7 on Google News.