Sharjah to organise emirate's Sports Desert Festival 2017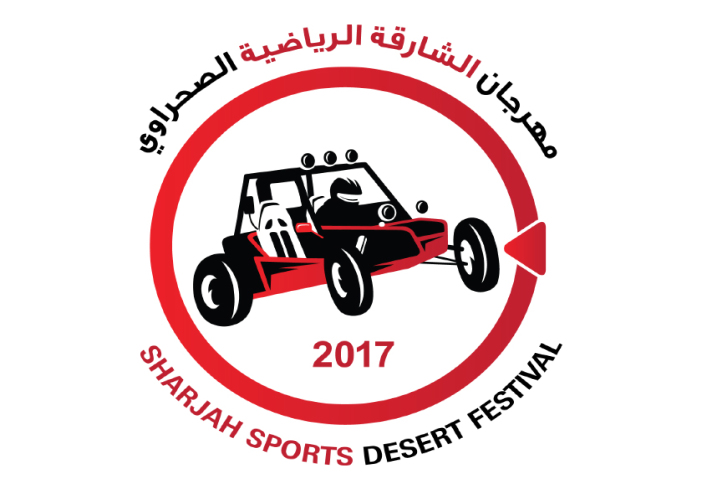 The Sharjah Sports Channel is organising a mega spectacular Desert Festival to give desert motorsport enthusiasts across the UAE a fill of adrenalin pumping, dune bashing action at Sharjah's Al Badayer Desert Camp on the E44 Hatta Road.
In what will culminate as the debut edition of the Sharjah Sports Desert Festival 2017, SSDF 2017, is a two-day event, which will kick off on Thursday, 2 February at 9:30 am and will conclude on Friday, 3 February.
With a racetrack designed by Emirati MX rally champion, Mohammed Al Balooshi, and the overall high compliance and organisational standards, this event will be the first-of-its-kind desert off-roading experience in Sharjah and the northern parts of the country.
Being held under the patronage of H.H. Dr. Sheikh Sultan bin Mohammed Al Qasimi, Supreme Council Member and Ruler of Sharjah, the event's theme is 'Become a Desert Hero', and due to its excellent organisational standards, has won representations and sponsorships from the most prominent brands specialising in desert sports in the UAE. The event will provide these partners a prominent platform to display and highlight their premium desert sportswear, motorcycles, protective equipment, navigation devices off-roading accessories, and more.
The contestants will participate in three vehicle classes, namely, Quad bikes who will compete in the 'Enduro Knockout' challenge, the Side X Side vehicle category who will be seeing competing in the 'Time Trail' challenge, and finally, the MX1 and MX2 racers who will take on the 'Enduro Knockout' challenge.
Sheikh Sultan bin Ahmed Al Qasimi, Chairman of Sharjah Media Corporation, said, "The Sharjah Sports Desert Festival 2017 is a first-of-its-kind contest being organised in this part of the UAE, which will put a world-class event on the emirate's calendar. The initiative is in line with Sharjah's vision of broadening its scope of leisure and tourism to be able to offer something that caters to a variety of tastes and desires."
"The festival is also in line with Sharjah Media Corporation's overall vision to produce and deliver original content that will not only meet the aspirations of our local audience, but also harmoniously blend Sharjah's traditions and culture, with modern world-class athletic and sports events," he added.
Rashid Al Obed, Director of Sharjah Sports Channel, said, "We are proud to organise a sporting event that requires the highest levels of expertise and competence. We want to launch it in a way that leaves both participants and audiences stunned, making them look forward to the next edition eagerly. We, of course, have the advantage of being able to host the festival at Al Badayer Desert, which is a truly unique location with picturesque landscapes and easy accessibility."
"SSDF 2017 falls under the Channel's objective of matching its strides with the rapid developments in global media, by developing fresh content for fans to enjoy," he added.
Follow Emirates 24|7 on Google News.