Special Olympics Mena Games will inspire all who watch them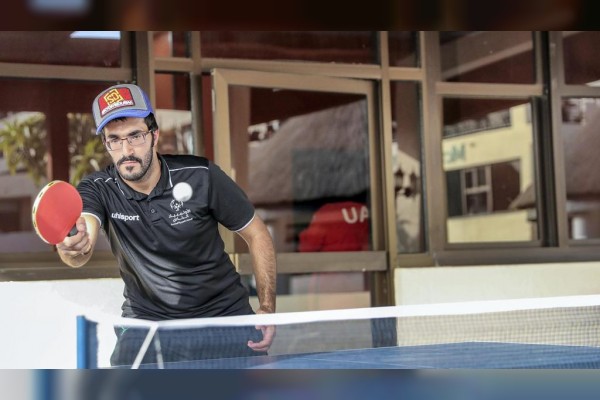 A UAE newspaper has said that the Special Olympics MENA Games in Abu Dhabi is the largest sporting event for people with intellectual disabilities this region has ever seen.
In an editorial on Sunday, The National said, "The event, beginning with a glittering opening ceremony on March 14th, precedes the Special Olympics World Games, due to be held in the emirate next year. More than 170 Emiratis will compete across 16 sports – from table tennis to swimming – alongside more than 1,000 athletes from 32 countries."
The parents of Hamda Al Hosani, who will represent the UAE in the Special Olympics Mena Games in Abu, told The National that from an early age, they realised she had a disability, and that by grade six, her body was "collapsing", forcing her to leave school.
This month, Al Hosani – now a decorated sprinter boasting 15 Special Olympics medals – will represent the UAE in the Special Olympics Games in Abu Dhabi, the largest sporting event for people with intellectual disabilities this region has ever seen. She also collected a gold medal at the 2015 Los Angeles games.
Her mother told the paper that Al Hosani refused to let her ill health become a barrier in the pursuit of her dreams. "Today, she is dedicated to changing perceptions of people with intellectual disabilities. Her story is an inspiration to us all," she said.
The paper explained, "The games are part of a global movement to support and drive change for disabled people. They epitomise empowerment and inclusion, a message powerfully endorsed by this country's rulers. Every Friday, Umm Al Emarat Park has attracted scores of people walking in unison to raise awareness ahead of this and next year's games.
"Prominent public figures have participated, alongside ambassadors and diplomats. Various companies have followed this example, throwing their support and resources behind the games. Etihad Airways, for instance, will transport athletes to Abu Dhabi. Meanwhile, the residents of this country have embraced the games, with more than 9,000 people volunteering over just three months to ensure they run smoothly. The UAE is striving to support those with physical and cognitive disabilities.
"And with good reason. The games offer an important message about knocking down barriers. Today, no one with a disability should be discouraged from doing what they love. With dedication and the support of their loved ones, the athletes who will converge in Abu Dhabi this month have excelled in their chosen sports. The inspiring stories behind every competitor will hearten those who are born with disabilities, and unite thousands of spectators as sport is uniquely capable of doing."
"The UAE, with its emphasis on sympathy and equality, is the perfect setting for such an historic event," concluded the Abu Dhabi-based daily.
Follow Emirates 24|7 on Google News.