Stephens advances to set up finals clash with Ostapenko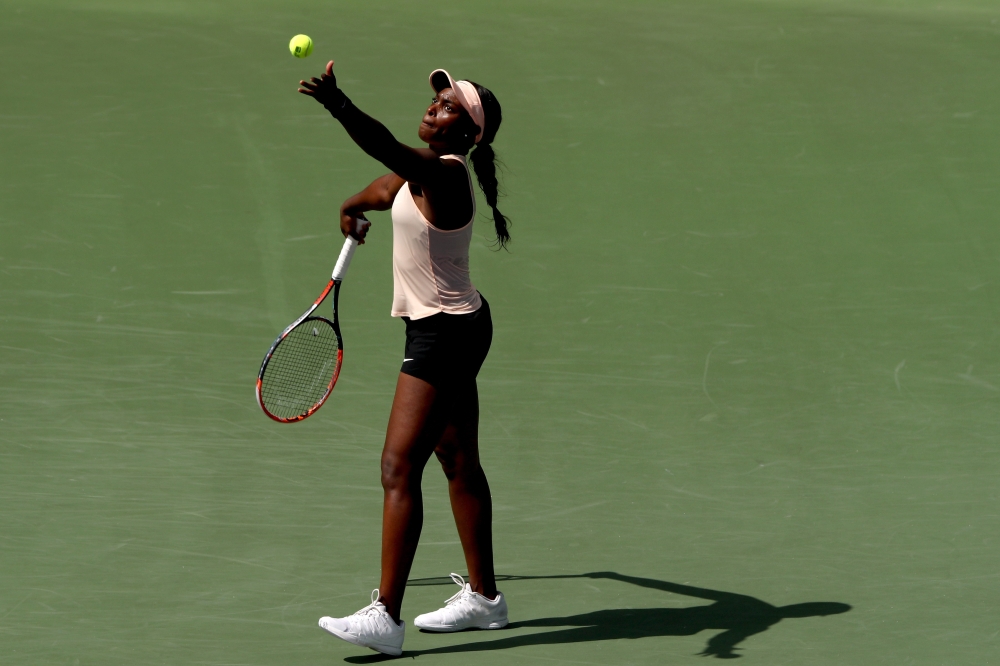 Sloane Stephens is determined to write her name into the history books after she sealed a place in the WTA Miami Open final with a three-set win over former world number one Victoria Azarenka here Thursday.
It was an impressive display by the reigning US Open champion who booked her ticket for Saturday's showpiece with a 3-6, 6-2, 6-1 triumph, just 18 days after beating the Belarusian in straight sets at Indian Wells.
And in the final she will meet world number five Jelena Ostapenko after the French Open champion saw off plucky American qualifier Danielle Collins 7-6 (7/1), 6-3.
Stephens was raised in Plantation, around an hour north of Key Biscayne and is expecting her friends and family to turn up in "full force."
Saturday's encounter will be the last women's final before the move away from Crandon Park to the Hard Rock Stadium next year.
Stephens has won every one of the five finals she's contested in her career and making it six in a row - and the last in Key Biscayne - would make winning here for the first time even more special.
"This feels like a home final for me," she said. "We used to come down here all the time and play when I was younger. It's always amazing for my friends and family when I play here. They are in full force.
"It's weird, what's going to happen to Crandon Park. To play in front of my friends and family again here for the last time, it feels kind of cool that I'll be able to close it out in style for them."
Ostapenko, meanwhile, was delighted to reach her first WTA premier mandatory final - and just like Stephens, she is yet to win one having lost in the semi's in Beijing last year.
"I am really happy to be in the final," said the Latvian.
"I know Danielle has been playing well but I just had to stick to my game. I am staying very calm, I have been working on my mentality and it is helping me a lot.
"Sloane is great player but I will just try and enjoy it."
Stephens endured a terrible slump since triumphing at Flushing Meadows last September, losing her last six games of 2017 and started the New Year with deflating early exits in Sydney and the Australian Open.
Injury-free
"At the end of last season, I had to play. Like, my heart was there but my body physically was not," said the American who missed 11 months from the Rio Olympics to Wimbledon last summer because of a foot injury.
"And I think that was the most important thing, getting myself back in the best shape that I could be in, making sure that I was pain-free, that I wasn't going to get injured again, and making sure I was taking care of myself.
"That was the biggest part about ending last season. And then going into this season, I knew that I didn't have the greatest offseason, so for me, the two matches that I lost the first part of the year in Australia, not a big deal. If you're not 100%, you can't expect much.
"I took the time to get myself together and I guess there has been some good results."
The unheralded Collins, 24, who stunned Venus Williams in the quarter-finals, once again showed her talent and poise for the big occasion as she gave the Latvian a serious test.
A break for 6-5 in the first set gave her the opportunity to serve it out but it wasn't taken allowing Ostapenko to force a tie-break which she dominated 7-1.
Follow Emirates 24|7 on Google News.