Stopping Ronaldo 'big step' towards victory, says Valencia's Marcelino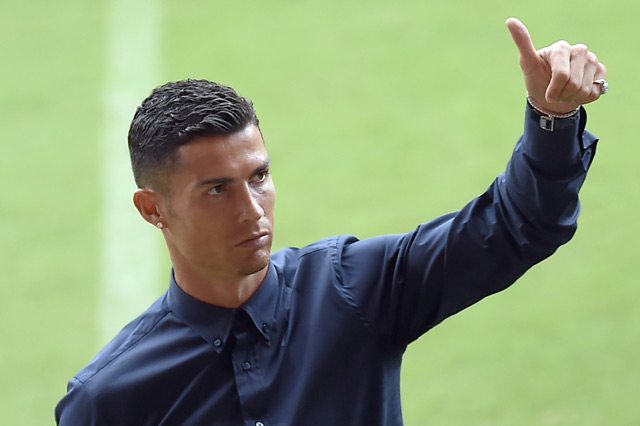 Valencia head coach Marcelino says that stopping Cristiano Ronaldo would a "big step" towards beating Juventus when his side meet the Serie A giants in Wednesday's Champions League opener.
Ronaldo, who won the competition in four of the last five seasons with Real Madrid, joined Juve for 100 million euros ($117 million) from Real in July.
The Portuguese striker has also scored a record 120 Champions League goals, 19 clear of his nearest rival, Lionel Messi.
Marcelino insisted that his side are not frightened of Ronaldo, despite knowing his importance to Juventus.
"We have often faced Ronaldo, and often we have faced his presence," the 53-year-old said on Tuesday.
"But the word 'fear' is not appropriate, we all have fears in life, but not in our work and in what we want to do.
"We will be vigilant about Ronaldo, try to make sure that he has as little possession as possible and try to limit his impact on the match. If we succeed in that, we'll have taken a big step towards victory."
Valencia are playing in the tournament for the first time since being knocked out in the 2015-16 group stage after finishing fourth in La Liga last season, but captain Dani Parejo isn't worried about going up against the 33-year-old Ronaldo.
"Cristiano is a very important player for them, but let's not focus on his return (to Spain)," said Parejo.
"We will try to limit their strengths and amplify ours. We know the quality of Cristiano, his way of playing, but for us, it's not important."
Follow Emirates 24|7 on Google News.