Djokovic looking to jump-start stuttering season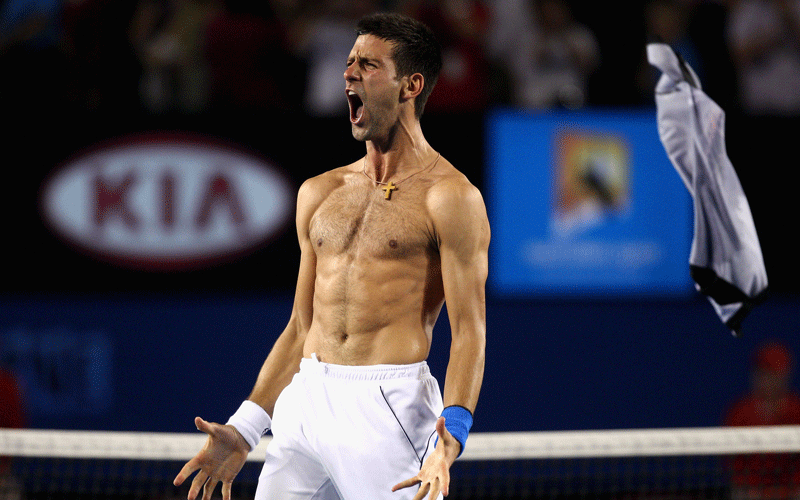 A stuttering start to 2014 doesn't have world number two Novak Djokovic pushing the panic button just yet.

The Serbian star admits his failure to win a fourth straight Australian Open crown in January gave his early 2014 campaign a different flavor.

But the world's second-ranked player insisted Friday he trusts he has the tools to turn things around.

"It's a different feel, definitely," said Djokovic, who will launch his campaign at the Indian Wells ATP Masters this weekend against Romanian Victor Hanescu.

"I won the Australian Open title three consecutive years, and that has significantly affected the confidence level in the start of the season and all the tournaments that were following up. This year it's not the case.

"But, again, I have still a lot of confidence because, you know, I'm playing well. I'm feeling good about myself. When you work hard and when you trust your instincts and you have that self-belief on the court, the results will come."

The last time Djokovic made it into March without reaching an ATP final was in 2006.

In fact, Djokovic has played just two tournaments this season, falling to eventual champion Stanislas Wawrinka in the quarter-finals of the Australian Open and to old foe Roger Federer in the semi-finals at Dubai.

Both losses were matters of a few key points, Djokovic said.

From those, he said, "I recognized things that I need to work on, not just game-wise, but also mentally the way that I approach certain moments in the match.

"Being able to recognize that is already halfway to solving it, and I'm working on it. Hopefully I'm going to have -- and I'm confident I'm going to have -- more chances to prevail in these moments."

Not only is Djokovic seeking a first title of the season, he's looking for his first crown since teaming up with German Boris Becker as his coach.

"So far it's just the beginning of our relationship," Djokovic said. "It takes a little bit of time for us to understand what is the best way to work, for him to understand how I am as a player, as a person."

Having played so sparingly -- Djokovic also skipped Davis Cup after the Australian Open -- has allowed him to regroup mentally, Djokovic said, and he hopes it will pay off in the demanding back-to-back Masters events here in the California desert and Miami.

"You know, physically I was OK, but I needed mentally to recharge my batteries and prepare for what's coming up," he said. "Indian Wells and Miami is where I want to reach the peak of my performance. I want to try to get as far as I can and have a good season."
Follow Emirates 24|7 on Google News.