Fallen Djokovic should ask Becker to return, says Armenulic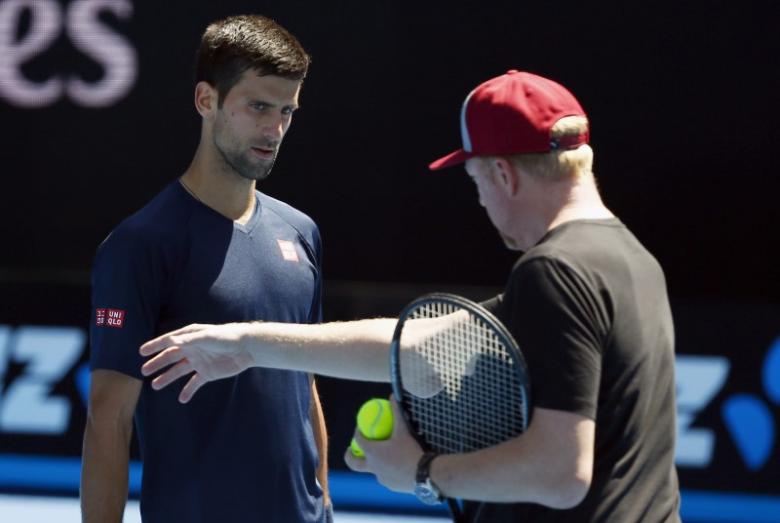 A struggling Novak Djokovic should bring past mentor Boris Becker back into the fold in order to rediscover his vintage form after dismissing his entire coaching staff on Friday, a former Yugoslavia Davis Cup team captain said.
"I expected this move because Djokovic's results in the past few months have been well below par for the world's former number one," Radmilo Armenulic told Belgrade's B92 website (www.b92.net).
"Something had to change because this team had become his family of sorts and I think Djokovic has made the right decision.
He will now have to put together a heavyweight coaching staff headed by the likes of Boris Becker, Pete Sampras or some other former top player.
"In my opinion, bringing Becker back would be the best course of action as he played the best tennis of his life after the German had joined his team," added the 76-year old, who steered Yugoslavia to Davis Cup semi-finals in 1988, 1989 and 1991.
Djokovic said he had decided to part company with long-time head coach Marijan Vajda, fitness coach Gebhard Phil Gritsch, and physio Miljan Amanovic after last month's Monte Carlo Masters quarter-final exit at the hands of Belgian David Goffin.
That setback completed a poor run stretching back to last July, when he crashed out in the early stages of Wimbledon. He subsequently relinquished the top spot in the rankings to Briton Andy Murray before parting ways with Becker in December.
Having won six of his 12 grand slam titles after the German had become part of his team, including his maiden French Open title in June, the 29-year old Serb failed to spark in 2017 and suffered a shock second-round Australian Open exit.
The fiasco was followed by a pair of successive defeats against flamboyant Australian Nick Kyrgios in Acapulco and Indian Wells, before Goffin rubbed more salt into his wounds.
Armenulic said he believed Djokovic needed to change his game in order to stay competitive in the top echelons.
"He is not getting any quicker and therefore needs to switch from long rallies to shorter points.
"That, in turn, means he has to go for more net points and baseline winners, which requires the kind of coaching he had under Becker.
"I am sure it was his decision to let his coaching staff go but it's also likely he also consulted someone because sometimes things are better seen from a distance."
Follow Emirates 24|7 on Google News.