Federer not keen on his kids following in footsteps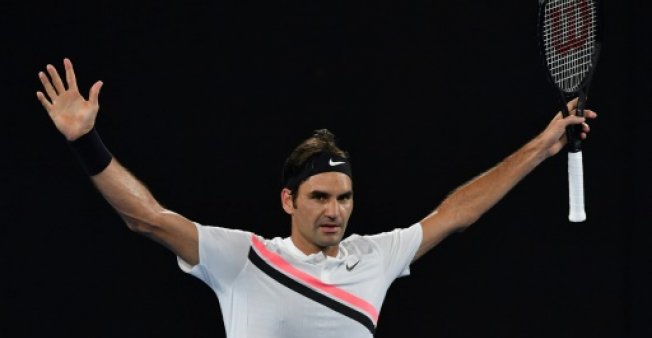 Roger Federer says he's a big believer in kids playing sport, but he's not keen on his own children following in his footsteps.
The Swiss great and wife Mirka had identical twins Myla Rose and Charlene Riva in 2009 and another set came along five years later, Leo and Lenny.
They are occasionally seen watching their dad ply his trade, but after years travelling the world on the tennis tour, the 36-year-old would prefer not to have to do it all over again.
"I mean, I hope they don't just because we don't need another 25 years on tour," he said at the Australian Open when asked if he would encourage them to be professional players.
But he added: "No, I'm just a supportive parent. I can't tell which direction they're going to go.
"If there's going to be anything in sports or somewhere in finance or business, I have no idea where they're going to go. All I know is I'll be incredibly supportive of them."
He did reveal they already play tennis, not because he has been encouraging them, but because their friends all do and he doesn't want them to feel left out.
"I'm happy they all do play tennis a little bit because basically literally all our friends who have kids as well, they all play tennis," he said.

"I wouldn't want my kids to be the only ones who don't play tennis, so with my wife we have sort of a little requirement on things they have to do in their life, and tennis is unfortunately one of them.
"It's not because we want them to. It's because I think it would be a pity if they played no tennis at all."
Despite the reluctance for his children to follow in his footsteps, Federer, who is chasing a 20th Grand Slam in Melbourne, is a great believer in kids playing sport more generally, believing it can teach them a lot.
"I think it's great for them to do sports early on in their life. I think it's good for them," he said.
"Winning, losing, that comes a little bit later, but you learn a lot from that. I did anyway. I think also you make a lot of friends through sports.
"You get to know yourself a bit better. It's healthy. You move around. You go outside. I'm a big believer in these things."
Follow Emirates 24|7 on Google News.