I'm back, says Mirza after Open boost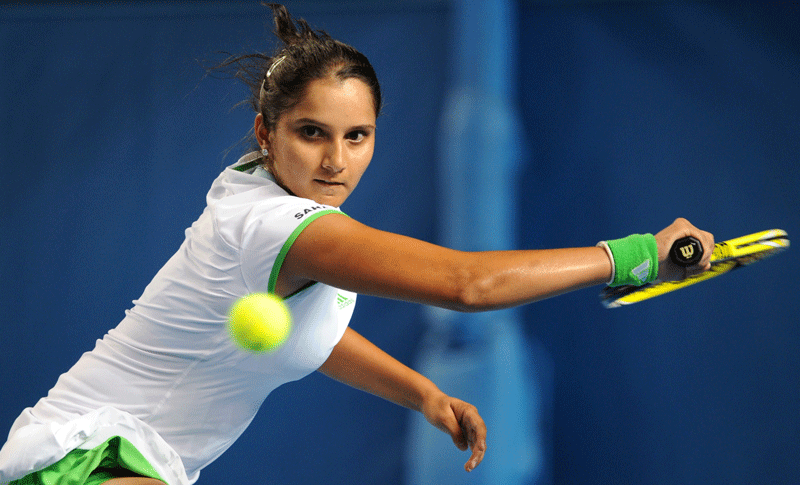 Former world number 27 Sania Mirza boldly declared she was back to her best after giving seven-time Major-winner Justine Henin a scare in the Australian Open's first round on Monday.
Mirza, currently ranked 145th after battling injury in recent seasons, stunned former world number one Henin in a whirlwind first set before the pint-sized Belgian came back to win 5-7 6-3 6-1.
The 24-year-old Indian only completed qualifiers on Sunday and admitted she was tired during the final set, but confidently predicted a return to the top 30 on the back of the encouraging performance.
Her trademark forehand produced a number of winners and Mirza said she was keen to play her first full season since 2005, having put a long-term wrist injury behind her and regained belief in her own game.
Mirza said she would spend the next few months working on her ranking to ensure she never had to play qualifiers again, and said the performance against Henin was a huge confidence boost.
"I think this message sends out a very big message as to where I stand now as a tennis player again," she said. "I have not played someone like that for a couple of years now and I showed I could compete against her.
"For me, to know I can match a player like that is something I am really happy about. It gives me a lot of confidence that I am back and I am ready to compete with the big girls.
"I am playing close to the level I was playing when I was top 30 in the world. I want to take this momentum forward, I am ready to be back where I was."
Mirza said she was excited to be back to full fitness, with no soreness in her wrist. However, she did feel the workload of playing qualifiers late in the match.
"I did feel a bit of fatigue in the third set, I don't want to play (qualifiers) in another Slam," she said. "I was a bit tired, the match was pretty long, but there are some things that I need to work on.
"This was the best test for me, to know where I am stand.
"My aim is not be in the (qualifiers) of the next Grand Slam, which gives me four months to play as much as possible and hopefully stay healthy.
"When I am healthy the results show. It is about getting more matches in like these and I can get back to where I was and even better."
Henin said she was forced to draw deeply on her renowned fighting qualities to subdue Mirza.
"Tonight it wasn't easy. I wasn't playing my best tennis, and she was doing a lot of winners, (I made) a lot of mistakes, and that wasn't very easy to find a rhythm," she said.
"But it's in this kind of situation that you have to remain calm. That's what I did, so I'm pleased about that."
Follow Emirates 24|7 on Google News.