I'm not over the hill, insists Federer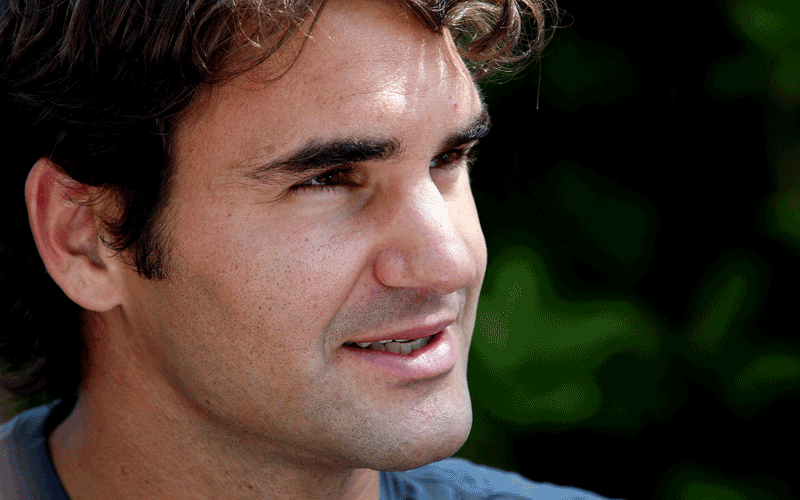 Don't write me off, Roger Federer warned during his first press conference since the Australian Open defeat that left him without a Grand Slam title for the first time in eight years.
Federer believes he can regain the title at the $1,600,000 Dubai Open which starts tomorrow, but the former world number one faced probing questions as to whether, well into his 30th year, he can be as successful again.
"They didn't just write me off," Federer said indignantly, when asked about international media coverage. "They wrote Rafa (Nadal) off too - after he had won three Grand Slams.
"He was going for the Rafa Slam with huge hype, and he loses by not being able to play fully. Then next thing you know we are both not in the finals and hey, it's a changing of the guard," he concluded in a sardonic tone.
Federer is the all-time Grand Slam record-holder with 16 titles, but may have a final on Saturday with Novak Djokovic, the man who outplayed him in the Melbourne semi-finals en route to the Australian Open title and whose victory there also provoked French star Jo-Wilfried Tsonga to announce the end of the Nadal-Federer era.
The memory provoked Federer into strongly debunking media suggestions that the sport's front runners are changing.
"It does not happen so quickly - like over three days," he emphasised.
"Look, Novak played well (in Australia), but so did Andy (Murray who was beaten in the final by Djokovic), and so did Rafa I thought, although unfortunately he was injured. I played well too.
"It was just one of those times where a lot of guys were playing well. Just because one guy loses he is playing shocking and can't play tennis any more," Federer said, slipping into parody.
"That's where it gets a bit annoying in the press conference explaining something that doesn't need any explanation. One guy throws a stupid question and unfortunately you have to answer it.
"That's why I said let's see in six months how things are. Maybe they are quite different, maybe they are the same. Don't jump to conclusions after three days of tennis in a season that last 11 months."
Federer was then asked how he felt when he was asked these kinds of questions, and the words came pouring out again.
"Look, I've had it all," he said.
"It's understandable that guys push you and want to hear something a bit more controversial, more shocking or try to push you over the edge half an hour after the match after you've just fought out there for three and a half hours and you're obviously disappointed.
"That someone's going to challenge you in the press room, it's quite normal you know. But then again, you leave the press room and it's all good. It's just important to be smart in the press room. I am pretty honest so I always think I give enough to the press.
"Some take advantage of it and some don't and some twist it and some don't, so you can't please everyone but I try my best. But at the end of the day it's about the game and not what people write about me."
All of which gave the impression that Federer has a powerful feeling he can still do the business. Certainly Dubai, where he has a second home and has four times been the champion, is a likely place for him to show this may be true.
He will face no Nadal, nor Murray or Andy Roddick during the coming week, but there are others who might cause an upset - notably Mikhail Youzhny, the world number 11 from Russia whom Federer should meet in the semi-finals, or Tomas Berdych, the Wimbledon runner-up.
He may even get a challenge from the very promising 19-year-old Bulgarian Grigor Dmitrov, or the two comeback Frenchmen, Gilles Simon and Richard Gasquet. But they may need to play unusually well - Federer sounds as though he has a point to prove.
Follow Emirates 24|7 on Google News.