Italian junior in tears after controversial DQ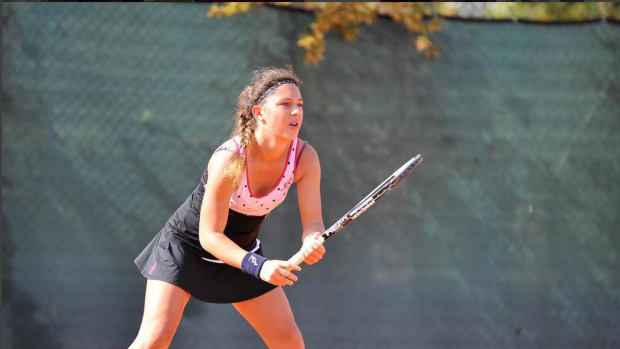 An Italian junior was in floods of tears after she was disqualified at the Australian Open for swiping away a loose ball which hit a ball boy, a report said on Tuesday.
Maria Vittoria Viviani insisted she had done nothing wrong in the incident, which appeared to be accidental and for which she immediately apologised.
Video footage shows the 17-year-old patting a ball away after a point during her match with China's Wang Xinyu, before immediately raising her arm in apology to the ball boy.
"I'm still shocked. Yesterday was a very, very bad day for me because no one can feel good about this situation," Viviani said, according to Fairfax Media.
"It was hard for me. I was crying after for one hour-and-a-half non-stop. I was crying so much. I know, and all the people who know me, they know I did nothing wrong.
"I'm OK with myself because I know I did nothing. This helped make me a little bit better."
Fans on social media rallied round the girl, pointing out that senior players had gone unpunished for similar incidents.
In the men's singles first round, 2014 champion Stan Wawrinka hit a volley straight at Martin Klizan, who was standing motionless near the net, hitting him in the groin area.
"I was enjoying the game. The kid was moving and I hit him. I said sorry immediately because I saw him but he was OK. He was standing with the balls in his hands waiting for the match to start again," Viviani said.
"The thing that makes me angry is that I did a three-month pre-season for this tournament. We come from Italy — it's so far away. We did 24 hours flight. It's not just a game, it's a job. That's the thing that hurts me more."
Follow Emirates 24|7 on Google News.