Konta calls Serena thrashing 'best experience'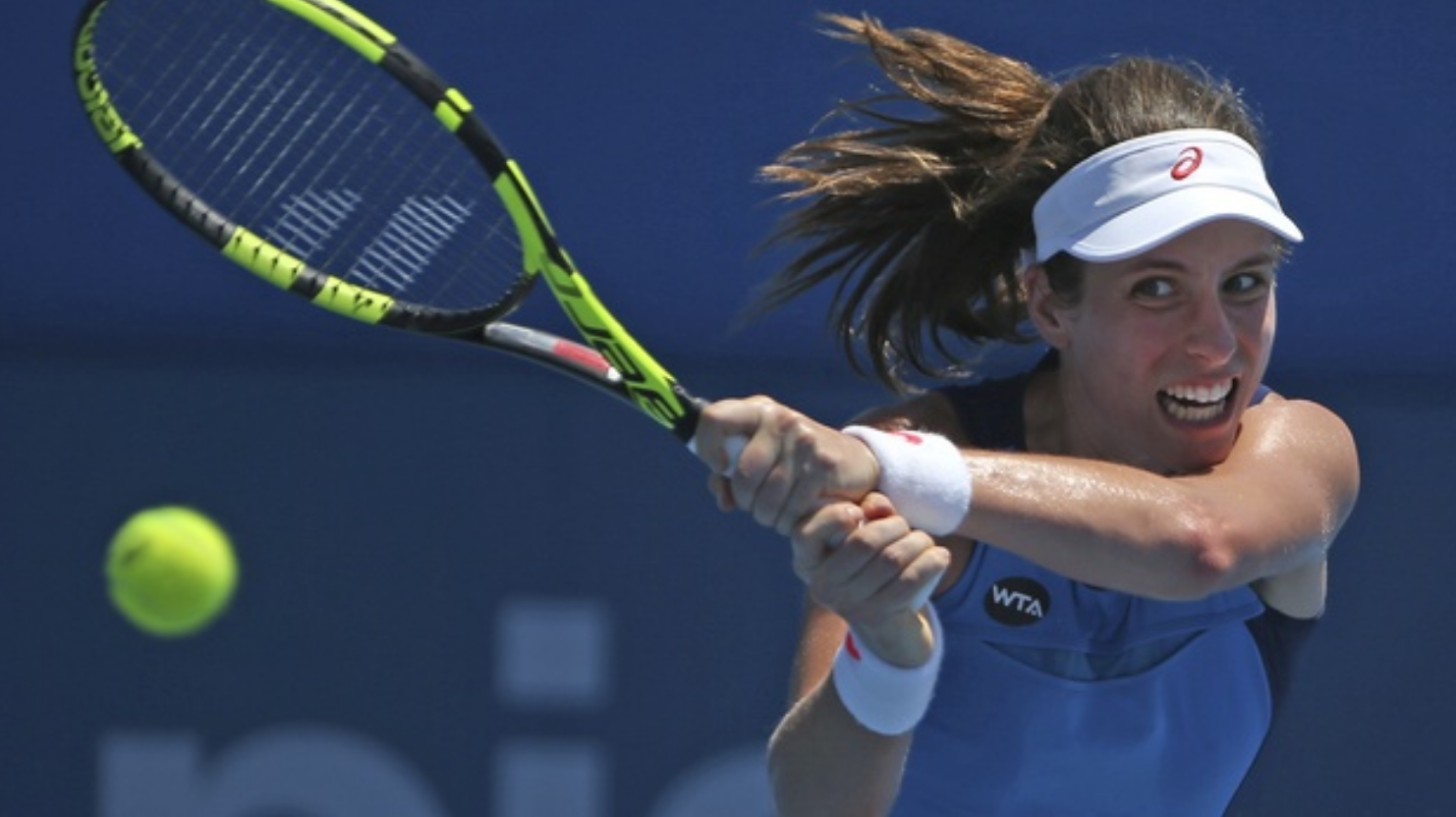 Johanna Konta said playing Serena Williams was a highlight of her life and she learned a lot from being on the other side of the net to the tennis great.
The Briton had been on a nine-match win streak and in impeccable form heading into her Australian Open quarter-final with Williams on Wednesday, making her a genuine title contender.
But, like so many others before her, found getting past the 35-year-old American is no easy task.
Williams was at her thundering best in the first set and while ninth seed Konta was able to get more of a look in during the second, the 22-time Grand Slam champion was an unstoppable 6-2, 6-3 winner.
"I think it was probably one of the best experiences of my life," Konta, 25, said of facing someone she idolised as a young girl growing up.
"I think there's so many things I can learn from that, so many things I can look to improve on, also acknowledge some things that I did well.
"Credit to her, she played an almost perfect first set. I felt she really did incredibly well. I mean she just showed and shows why she is who she is.
"And also she obviously has tremendous power, force, and speed."
Konta has been in scintillating form over the past 12 months, crashing inside the top 10 with some brilliant performances and results, including making the Melbourne semi-finals last year.
After beating her, Williams said Konta would be a future champion.
The Briton said: "I will do my best. I will try", adding that she would take on board what she had learned.
"I definitely would have liked to have done a bit better. But I'm also really grateful and feel very good that I had this opportunity," she said.
"Hopefully I'll get another chance to play her, but not just her, but in other matches and other players who are able to make you feel that similar kind of time pressure within the points.
"But also just the way that they're able to impose themselves. I think I'll be able to use a lot of things that I learnt from today in other matches as well."
Follow Emirates 24|7 on Google News.