Li aims to take China to new heights in Dubai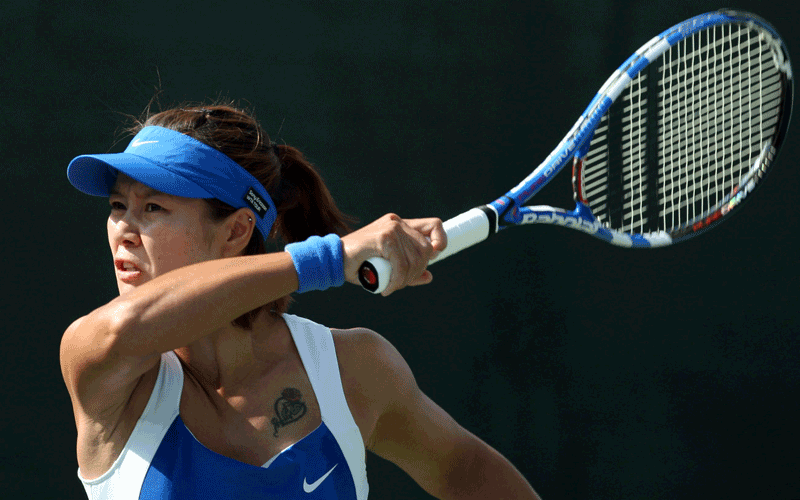 Li Na, the first Chinese player ever to reach a Grand Slam singles final, believes she can become the first from her country to reach the world's top five very soon.
Li has had a month's break after getting to within a dozen points of becoming one of the most sensational of all Australian Open champions, and restarts on the WTA Tour Wednesday.
The 28-year-old from Wuhan also left the impression that a major title is now well within her grasp, even though she tried to steer away from saying it.
"Like I said before, Australia is over," Li said, whilst agreeing that her great Melbourne run had left her more confident than ever.
"Now I have to start all over again."
Li, however, is more confident she could win this week's two million dollar Dubai Open, and talked of reaching a career high ranking by early April.
"Hopefully I can be in the top five, because last year I didn't do well in Indian Wells and Miami," she said, referring to the paltry ten ranking points she will defend during these two big United States tournaments.
"I think I am a good player, but I forgot how to walk on the court," she said, delivering a scathing laugh at the memory of two first round defeats in 2010.
"Now I have more experience. I know what I should do on the court, and also my team pushes me a lot."
Li was confronted by the allegation that seeking to climb only two places to a career-high number five did not represent great ambition.
"I still have to do it step by step, right. It's easy to say something but tough to do it," she countered.
Li is also aware that other good players like Zhang Jie and Peng Shuai could usurp her position as China's number one and that her success has encouraged many more people to play tennis in China.
"I was in the (Australian Open) final and maybe some think they can do better than me," she said. "Maybe after three years (they can). China television showed the final, and they say that after it all the tennis courts were full."
Asked if she were now a role model, she said: "Something has of course changed. Maybe before I couldn't do that, because I didn't spend much time in China. But maybe I can do it better now.
"I would like children not only to look at what I do on the court, but how we are training, what we are doing, whether there is a team around me.
"They (Chinese children) are good, but sometimes they don't trust themselves. They say 'I want to be top hundred, I want to be top two hundred.' But (it comes) only from the mouth, not from the heart."
Li does enjoy her new-found fame. Asked if some Chinese athletes were taught to be modest and therefore shrank from the limelight, she commented "everyone is different, you know.
"Now I am famous in China but I can still do what I want to do. I don't have to think I can't do this or that.
"So I have a life for the fans, and a life for the other ones. I enjoy it very much. So I prefer to be famous, you know.
"After I am retired, it is back to normal life," the 28-year-old said, as though it were a warning to herself. "I want to continue this life. I should hate it if I stop."
Follow Emirates 24|7 on Google News.