Murray promises to thrill Dubai fans once again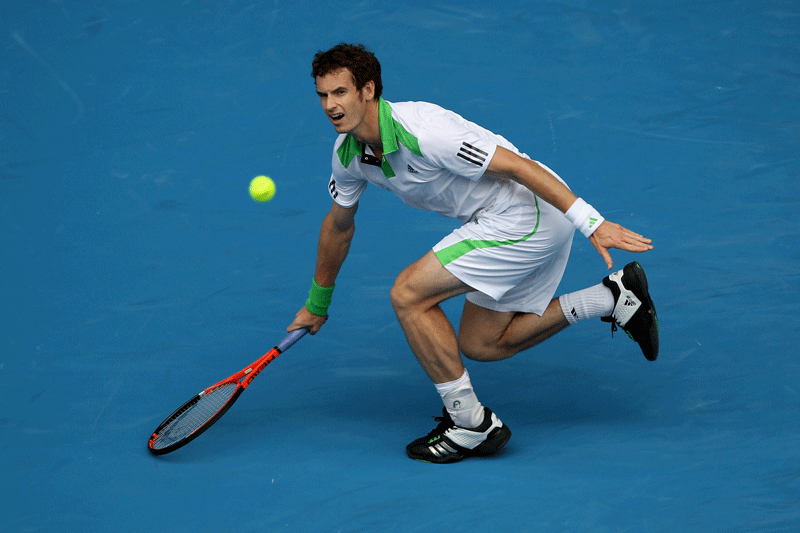 Fan favourite Andy Murray is ready to mount his challenge for one of the most sought after trophies on the ATP World Tour as he returns once again to the Dubai Duty Free Tennis Championships.
The Scotsman, one of the world's most exciting and talented players, is eagerly looking forward to the challenge he will face at an event that has consistently attracted many of the best players in the world.
He will face a field that includes world number two Roger Federer, defending champion Novak Djokovic, 2010 Wimbledon runner-up Tomas Berdych, 2010 Dubai semifinalist Marcos Baghdatis and Frenchman Gilles Simon, who recently stretched Federer to the limit at the Australian Open.
Murray caused one of the biggest sensations in the history of the tournament when he made his debut here in 2008, upsetting Federer in the first round.
"Murray's victory over Roger Federer in 2008 was electrifying and a match we remember to this day," said Colm McLoughlin, Managing Director of tournament owners and organisers Dubai Duty Free. "He has proved over and over again that he is among the dangerous players in the world, and there is no question that he will once again be a leading contender to add the Dubai Duty Free Tennis Championships title to the 16 tournaments he has already won."
In 2008 Murray went on to reach the quarter-finals before losing to Nikolay Davydenko, and he reached the same stage in 2009 when he had to default his quarter-final against Richard Gasquet because of illness. That was disappointing, and so was 2010, when he failed to successfully negotiate his second round meeting with Janko Tipsarevic.
Murray is widely regarded as the best player in the top 10 never to have won a Grand Slam with rivals such as Rafael Nadal insisting it is only a matter of time until he not only adds a Grand Slam trophy to his name but ascends to the number one ranking.
The 23-year old, who owns the most titles of the Open-era by any man playing under the British flag, has twice come desperately close to winning his maiden Grand Slam crown, finishing as runner-up to Federer at the 2008 US Open, again at the Australian Open in 2010 and remains in contention in this year's Australian Open playing against unseeded Alexandr Dolgopolov in Wednesday's quarter-finals.
"You know, I've been to two Slam finals. Lost twice to the best player of all time and that's tough," said Murray. "But I'm going to have more chances and I believe next time I get to a Grand Slam final I'll win, and that's the most important thing. It may not happen but I believe it will, so that's important."
The top players are in constant demand all over the world and are very selective where they play so that they do not over-stretch themselves. Many tournaments try in vain to attract the marquee names, but it is never a problem with Murray as he has no hesitation in returning to one of his favourite events.
"I enjoy playing in Dubai" he said. "The weather's always nice. You get good crowds for the matches. You know, the courts are a little bit quicker than over in the States. This one is one of the quickest, and the balls get a lot faster as the match goes on rather than slower like in Australia or in the States. The courts play quick, and I like that."
The Dubai Duty Free Tennis Championships, the region's only ATP 500 event, is held under the patronage of His Highness Sheikh Mohammed bin Rashid Al Maktoum, Vice-President and Prime Minister of the UAE and Ruler of Dubai. Play begins on February 14 with the WTA Tour event and continues with the ATP tournament from February 21. For further information about the tournament, visit www.dubaidutyfreetennischampionships.com or phone the call centre on +971 4 358 9797.
Follow Emirates 24|7 on Google News.