Resurgent Venus Williams says no end in sight to playing career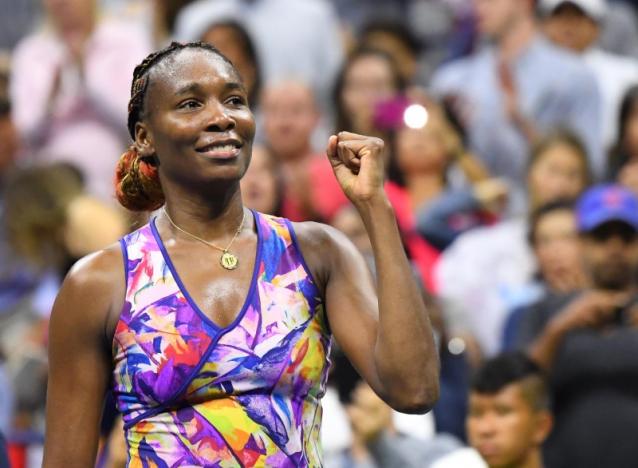 Seven-times grand slam winner Venus Williams, fresh off an inspirational run to the Australian Open finals at age 36, sees no end in sight on the tennis court, even envisioning another Olympics alongside her sister Serena.
The American former world number one's on-court form has been nothing short of remarkable considering she was diagnosed in 2011 with the debilitating Sjogren's syndrome, but Williams said that will not bring an end to her career.
"I'm planning on playing tennis for a very long time yet," Williams told Reuters in a telephone interview on Friday. "That dream is still going strong."
Since being diagnosed with Sjogren's, an autoimmune disease that causes fatigue and joint pain and forced her to withdraw from the 2011 U.S. Open, Williams had to rebuild her career and re-evaluate her lifestyle.
Rather than throw in the towel on one of the sport's great careers, Williams took on a new diet, exercise regimen and managed to come back and play at a high level.
"Sjogren's is something that stays around, hangs around in your body and tries to take over but that's not how I see it. I'm running the show," said Williams, who is promoting a #StrengthHasNoGender campaign by Brawny paper towels during Women's History Month.
"It's definitely challenging, but it's mind over matter for me to be able to live the life I want to live regardless."
Undaunted, by 2012 she teamed up with Serena to win their fifth Wimbledon women's doubles crown, and later that year won a third Olympic doubles gold in London with her sister, adding to her own singles gold claimed from the 2000 Sydney Games.
Williams, who rose from the cracked, public hard courts of Compton, California, as an African American woman to world number one by the age of 21 in a largely white sport, relishes the tests still to come.
"I personally love a challenge and challenges motivate me,"
said Williams, who won the last of her seven grand slam titles in 2008.
"I don't like to go to bed at night knowing that I haven't done my utmost to overcome any challenge that I've faced."
Williams takes pride in breaking down barriers.
"Playing tennis, (my sister and I) were definitely very different for tennis at the time and that definitely broke down a lot of barriers," said Williams.
"It's wonderful to see all kinds of people and all kinds of women playing tennis at all ages. So that's been a highlight for us, to see that happen."
Next up for Williams will be the March 6-19 BNP Paribas Open at Indian Wells, where she and Serena endured racial taunts in 2001 leading them to boycott the event for nearly 15 years.
Off the court, Williams owns a fashion design business, an interior decorating company and with Serena is a limited owner of the NFL's Miami Dolphins but is not yet ready to give all of her attention to those endeavors.
"There's still a lot of time to do a lot of things on and off the court," said Williams, who is ranked 13th in the world.
Asked if there might be another chase for Olympic glory at the 2020 Games in Tokyo with sister Serena, Venus said: "That's my absolute dream. I have a dream partner.
Follow Emirates 24|7 on Google News.