Tennis-Medvedev seeks momentum after returning to top 10 with Rotterdam title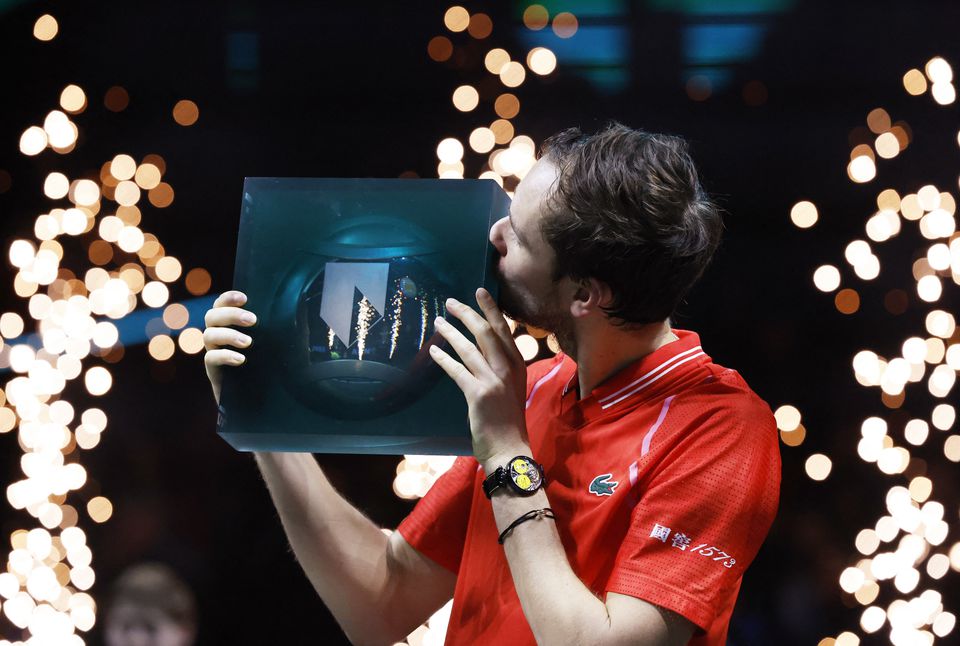 Daniil Medvedev hoped his run to the title at Rotterdam and a return to the top 10 in world rankings can be the perfect launchpad for the rest of the season after a disappointing Australian Open last month.
Medvedev had slipped to number 12 following his third round defeat by Sebastian Korda at Melbourne Park, but the 27-year-old Russian rediscovered his rhythm at Rotterdam last week and beat Jannik Sinner 5-7 6-2 6-2 on Sunday for his first title of 2023.
"It's great, because it's still the beginning of the year," Medvedev, who is now ranked eighth in the world, said. "It's my third tournament of the year and already a title. Last year I probably needed 12 tournaments or something like this. Beating great players, playing great here.
"In Adelaide I was playing great but lost to Novak Djokovic. The Australian Open was really disappointing... mentally, it's tough to come back after you go out of the top 10 and lose in the third round of a Grand Slam you were hoping to win.
"I'm happy to find my form and I'm looking forward to the next tournament and hopefully I can continue this way."
Montpellier champion Sinner looked on course for back-to-back titles after claiming a tight opening set but Medvedev was not to be denied a 16th tour-level crown.
"It was a tough match mentally for both of us," Medvedev said. "Jannik was on top of me, especially in the first part of the first set. I managed to come back even though I was playing worse than him. Maybe that gave me some time to find my rhythm.
"I started playing a little bit more offensive on a few shots and it managed to work well at the beginning of the second set. I managed to continue pushing him mentally down until the end of the match."
Follow Emirates 24|7 on Google News.