US win doubles to keep tie alive at Davis Cup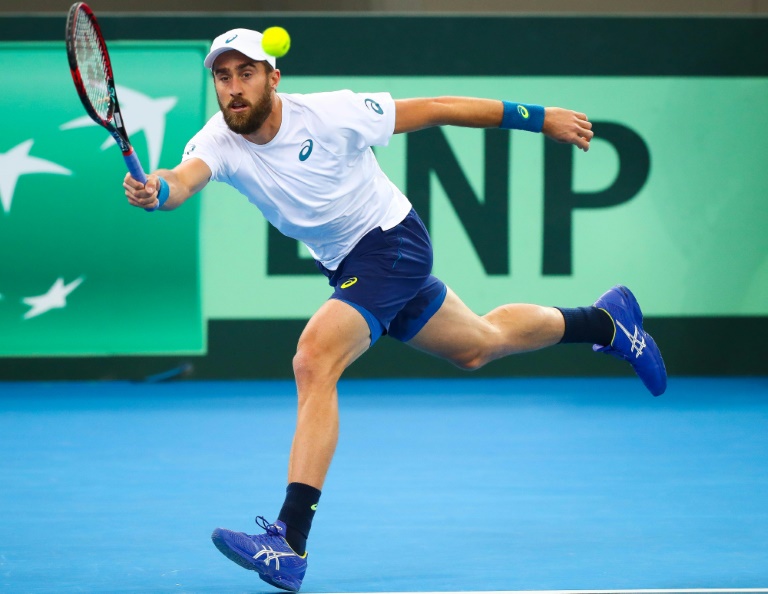 US pair Steve Johnson and Jack Sock kept the Davis Cup quarter-final against Australia alive with a gritty five-set win over John Peers and Sam Groth in Brisbane on Saturday.
After losing both singles rubbers on Friday, the US needed to win the doubles to give themselves some hope heading into Sunday's reverse singles.
And the American duo made sure the US would live to fight another day when they outlasted the Australian pair 3-6, 6-3, 6-2, 2-6, 6-3.
The win sets up an intriguing final day, with tennis "bad boy" Nick Kyrgios getting the chance to win over the Australian public when he takes on Sock in the first of the reverse singles.
Kyrgios has been widely criticised in Australia for his on-court antics but he has responded well to Lleyton Hewitt's captaincy and was in sublime form as he downed John Isner on Friday to give Australia a 2-0 lead.
"I'm sure he'd much rather play in a dead rubber tomorrow, but the way he played yesterday he's going to have a lot of confidence out there," Hewitt said.
"He's got a lot of self belief -- it's going to take one hell of a performance to beat him."
US captain Jim Courier said his team was capable of winning both matches Sunday and reaching the semi-finals.
"Two down, looking at three down as you head into a tough doubles match, it feels obviously refreshing to (still) have a challenge in front of us," Courier said.
"We know it's a huge mountain to climb still, but I'm super proud of these guys today.
"It was a tremendous effort against a high-quality doubles team, but it's going to take a really monstrous effort from us tomorrow."
In a match where the momentum swung first one way and then the other, Johnson and Sock finished the stronger of the two combinations to take the match in a touch over two-and-a-half hours.
"We're not going to go down without a fight," Johnson said.
"They played great tennis in the first and we thought we could change momentum a bit.
"As soon as we got that first break in the second things began to click.
"At the end of the day we played the big points better at the end."
Follow Emirates 24|7 on Google News.