Springs is top Dubai villa community, Palm Jumeirah leads apartment segment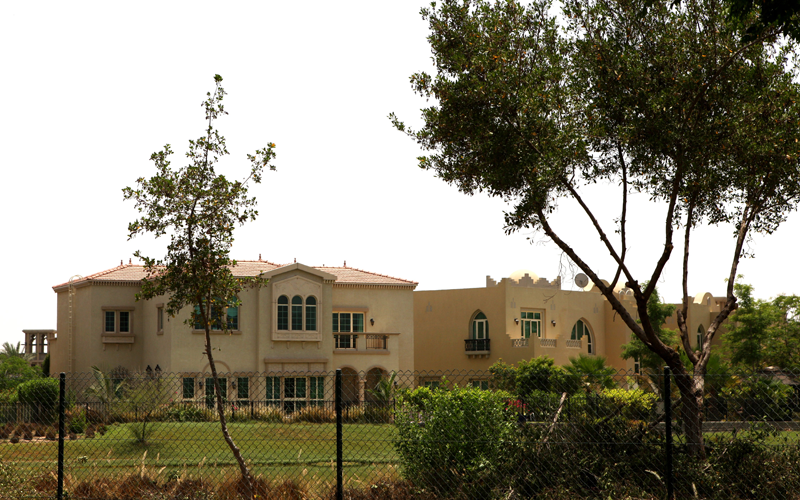 The Springs community saw the maximum price increase in the villa segment, while Palm Jumeirah topped the chart for apartments in 2012, according to Astecto Property Management.
Prices in the Springs rose 38 per cent year-on-year to Dh9,700 per square metre followed by Jumeirah Islands, which jumped 28 per cent to Dh12,400 per square metre. Arabian Ranches prices rose 27 per cent to Dh10,250 per square metre, while Palm Jumeirah increased 20 per cent to Dh19,400 per square metre, being the costliest villa community in Dubai.
In the apartment segment, Palm Jumeirah prices surged 27 per cent to Dh15,100 per square metre with the Greens coming in second with a 23 per cent increase to Dh10,250 per square metre. Downtown Dubai was third on the list, registering an increase of 18 per cent to Dh14,000 per square metre. Dubai Marina saw a price rise of 14 per cent to Dh11,300 per square metre with Jumeirah Lakes Towers increasing 15 per cent to Dh8,100 per square metre.
Asteco, in a report released on Sunday, said "quality" residential developments closed the year with a strong fourth quarter performance to put the average annual increases at their highest since 2008.
Average villa and apartment sales prices jumped 23 per cent and 14 per cent, respectively, y-o-y.
"The latter half of 2012 witnessed better than anticipated performance in terms of pricing, transaction activity and occupancy as well as new real estate launches," said John Stevens, Managing Director, Asteco Property Management.
Last week, Emirates 24l7 reported that total value of real estate transactions in Dubai rose by eight per cent to touch Dh154 billion in 2012 compared to Dh143 billion in 2011. Dubai Marina and Burj Khalifa district were the most traded areas with the two districts registering 10,554 transactions worth Dh17 billion, Dubai Land Department data revealed.
In the fourth quarter 2012, sales prices for apartments and villas went up by nine per cent due to increased investor confidence and improved financing. The buyer profile was dominated by self-use and investments for rental income, with expatriates taking a longer-term view of living in Dubai. Cash buyers outnumbered mortgaged sales.
The real estate consultancy expects the sales market to enjoy continued growth this year.
"The recent clarification by the UAE Central Bank that it will not impose any immediate loan-to-value (LTV) caps on UAE banks, suggests that existing LTV ratios are likely to remain unchanged, in which case we forecast that the sales market will enjoy continued growth in 2013," said Stevens.
This website reported today that the Emirates Banks Association, the body representing banks in the UAE, is seeking a consensus on a questionnaire issued by the UAE Central Bank regarding mortgages and will submit their recommendations by this month-end.
Prior to receiving the new Central Bank questionnaire, the association submitted its proposal, which called for an increase in the loans-to-value (LTV) ratio to 75 per cent for the first property purchase by an expat and 60 per cent for the second and subsequent properties. For properties under construction a 50 percent LTV ratio is sought. For locals, the cap proposed was 80 per cent for the first property purchased and 65 per cent for the second and subsequent properties.
(https://www.emirates247.com/news/emirates/uae-mortgage-cap-bankers-push-for-75-ltv-for-expats-2013-01-27-1.492627)
Jones Lang LaSalle (JLL) has said that the Dubai real estate sector will continue to shift up a gear in 2013, experiencing a broader based recovery on the back of continued economic growth.
Citibank, one of the major international banks, has said in October 2012 that recovery of Dubai's real estate sector was in line with the wider economic upturn and strong economic fundamentals of the emirate.
ALSO READ:
Private firms allowed to trade distinguished Dubai number plates: RTA
Rent most likely to eat up income in 2013: UAE residents
How to jump the job queue in UAE: Ask for social recommendations
Follow Emirates 24|7 on Google News.