Clouds gather for under pressure Ponting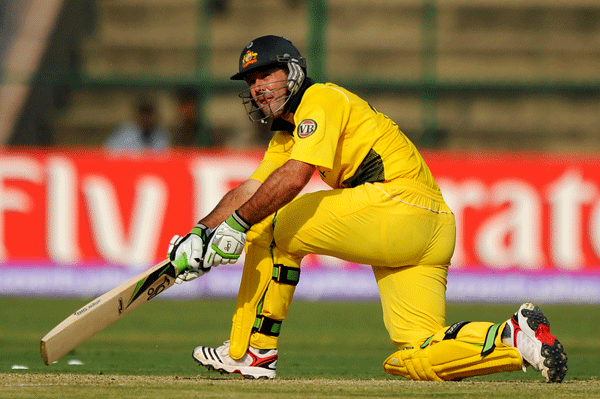 Ricky Ponting has endured a troubled build-up to his quest for a fourth consecutive World Cup crown and his third title as Australia captain.
Ponting earned the dubious distinction as the only Australian skipper to fail to win the Ashes three times in the recent home Test series against England amid calls for him to be replaced as captain.
Complicating the issue was a broken little finger that forced the 36-year-old out of the fifth Sydney Ashes Test and also from the entire seven-game one-day series against England, leaving him well short of match fitness for the World Cup.
Ponting only resumed training at the start of the month following surgery after the Boxing Day Melbourne Test match.
"I think I'm going to have that (pain) for a while to tell you the truth. I don't think it's going to be one of those things that goes away altogether," Ponting said.
In Ponting's absence, deputy Michael Clarke led the Australians to an emphatic 6-1 ODI series victory over England to give the World Cup champions a boost after the post-Ashes despondency.
As captain Ponting is unbeaten in all his 22 matches in charge.
But given the scrutiny Ponting is now under in the wake of the Australia's badly-received first Ashes series defeat at home for 24 years, only victory in the World Cup might buy him more time as national captain.
"I feel I am well equipped to bring on some young guys and we have got a few of them in the side now," Ponting said.
"I want to keep playing, I would love to keep leading the team, I still think I've got a lot to offer in both those regards."
Ponting said he wanted to be known for more than just being the Australian captain who lost the Ashes three times.
"The fact that I've lost those three series is disappointing for me," he said.
"Hopefully, I'm not only remembered as the guy who lost three Ashes series. There's lots of other great things I've been lucky to be able to be part of as a player throughout my career."
A fit Ponting will give the Australians a boost in confidence heading into the World Cup.
He is tied with former teammate Glenn McGrath with the most World Cup matches on 39, scoring 1,537 runs at 48.03.
Ponting ranks as one of contemporary cricket's greatest batsmen, and ranks second only to Sachin Tendulkar (1,796) for most World Cup career runs.
Follow Emirates 24|7 on Google News.