Cramped calendar hampers preparation: Dhoni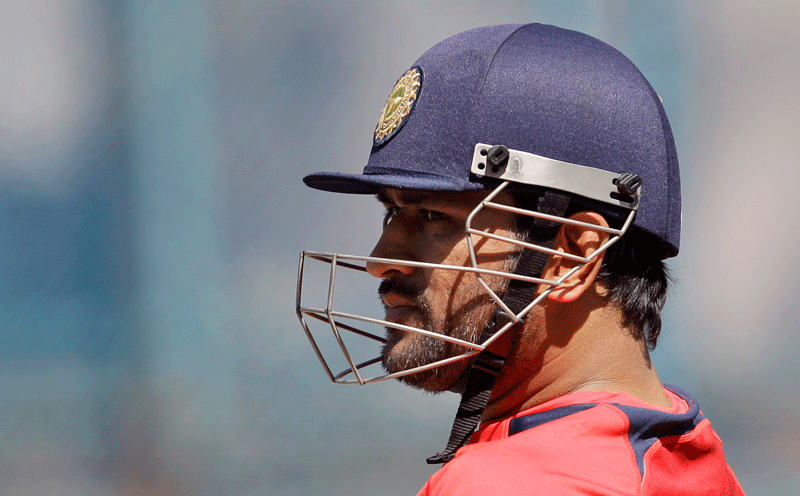 India's jam-packed itinerary has not only taken a physical toll on the players but could also affect their mindset heading into the World Cup, captain Mahendra Singh Dhoni said.
Boasting some of the hottest young talent in the game, co-hosts India are one of the favourites to lift the World Cup which begins on Saturday.
But Dhoni warned that the team's mental preparation had been hit by the rigours of constantly switching between Tests, one-day internationals and Twenty20 matches in the run-up to the World Cup.
"The mindset was not really there. Mentally we were not ready, that's one of the reasons why we couldn't bat well," Dhoni told reporters after India defeated World Cup holders Australia by 38 runs in a warm-up match in Bangalore on Sunday.
"Of course for the warm-up game mentally it was very difficult to prepare yourself.
"If you play 35 odd ODIs in a year and 10 Test matches and 45 days of IPL and Champions League, then all of a sudden you hear there's a warm-up game, it's a very difficult scenario to mentally prepare yourself for the game which really reflected on the field."
India's much-hyped middle order, which included big hitters Yuvraj Singh and Dhoni, failed to get going on Sunday and the only meaningful contributions were a half-century from opener Virender Sehwag and an uncharacteristically slow 32 from Yusuf Pathan.
Only a special effort from the spinners and an Australian batting collapse turned the game in India's favour.
In the absence of Sachin Tendulkar, who was rested due to a hamstring niggle, the procession of India's specialist batsmen came and went without troubling the scorers too much.
This is proving to be a cause for concern.
Although the likes of Pathan, Gautam Gambhir, Virat Kohli and Suresh Raina are vastly experienced in ODIs, they are all making their World Cup debuts - a tournament that is gruelling enough mentally without the added pressure of playing at home.
With the old rearguards such as Rahul Dravid and Saurav Ganguly gone, Dhoni will be looking to Sehwag and Yuvraj to draw on their experience in guiding the new crop of players through the tournament.
"You know the kind of talent we have got, we just need to get off to a good start and the middle order needs to contribute," said Dhoni.
Dhoni himself is a key player and will look to draw on his own experience of the 2007 World Cup, where India were eliminated in the group stages.
"I am talking about my experience to mentally play in a game like this especially after what we saw in the 2007 World Cup. The first two games were really good for us. After that I don't know where we lost," he added referring to India's unexpected defeat by Bangladesh.
With the Indian team boasting the sport's most prolific run scorer in Tendulkar, the joint second-ranked ODI batsman in the world in Kohli and an explosive hitter of the ball in Sehwag, besides others, it is a safe assumption that over the next seven weeks, all eyes will be on India's batting.
India play their final warm-up match against New Zealand on Wednesday, and then take on co-hosts Bangladesh in the opening match of the tournament in Dhaka on Saturday.
Follow Emirates 24|7 on Google News.