India skipper Dhoni is own man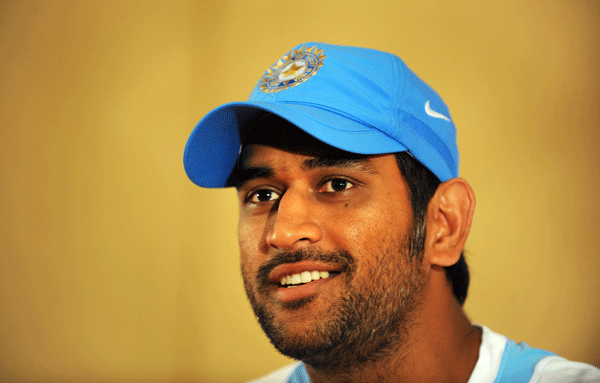 When Mahendra Singh Dhoni opened the bowling with a spinner in his first Test as captain in 2008, the message was clear - he would not be a prisoner to convention.
Following hunches produced the desired results as Harbhajan Singh responded with four second-innings wickets to help India level a three-match series against South Africa on an underprepared, spinner-friendly Kanpur track.
"I prefer to go by instinct (in some situations)," Dhoni said after leading his team to a tense one-run victory over South Africa in the second one-day international in Johannesburg last month.
Dhoni was the first wicket-keeper to lead India in Tests, but had already proved his credentials as captain when his young side triumphed in the inaugural World Twenty20 championships in South Africa in 2007.
His stock rose instantly as he was named one-day skipper the same year, but at a time when India were trying to revive their fortunes in the 50-over game after the disastrous 2007 World Cup campaign in the Caribbean.
India bowed out in the first round after losing their opening match against Bangladesh in Trinidad, with former Australian batsman Greg Chappell as coach and Rahul Dravid as captain.
The national selectors plumped for Dhoni after record-breaking batsman Sachin Tendulkar refused to lead and, in turn, recommended the youngster for the job.
All captains are under pressure, but an Indian skipper is under more scrutiny than others because of fans' huge expectations in the cricket-crazy country.
So far, Dhoni has handled the pressure remarkably well.
He is not merely a cool captain, but also a devastating batsman and a safe wicket-keeper.
The burden of captaincy has not affected his batting as he cracked an unbeaten half-century in his early months as one-day skipper, powering his team to a five-wicket win over Pakistan in Guwahati in November 2007.
With former South African batsman Gary Kirsten as coach, Dhoni's Indians tasted success in home one-day series, beating England, Sri Lanka, South Africa and New Zealand in recent years.
India are ranked number one in Tests and number two in one-dayers, thanks to the Dhoni-Kirsten combination. They recently drew a tough three-Test series 1-1 in South Africa, the first time they returned home unbeaten from that country.
Dhoni had just four ODIS under his belt when he proved he had the ability to demoralise any attack with his power-hitting, smashing four sixes and 15 fours in a 123-ball 148 against Pakistan in Vishakhapatnam in 2005.
Sri Lanka's bowlers were to suffer the same year when Dhoni hammered an unbeaten 183 - the highest by a wicket-keeper in one-day internationals - with 10 sixes and 15 fours in the third one-dayer in Jaipur.
India expect Dhoni to continue performing the triple role with distinction in the World Cup.
Follow Emirates 24|7 on Google News.