Lee can help Australia to another World Cup: Waugh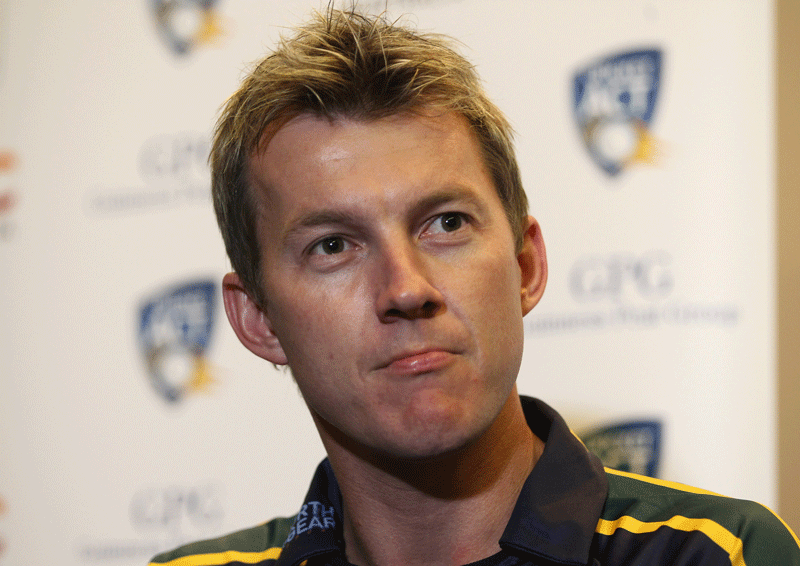 The form and experience of returning fast bowler Brett Lee can lead Australia to a fourth successive World Cup title, former captain Steve Waugh said in an interview.
One of the fastest bowlers in contemporary cricket, Lee was forced to retire from Tests in February last year because of injuries but he has looked back to his best in the ongoing one-day series against England.
Lee, 34, is the leading wicket-taker in the series with 11 as Australia have taken an unassailable 5-1 lead ahead of their World Cup defence.
"I think he is an inspiration for the rest of the Australian team," Waugh, who led his team to the World Cup title in 1999, said in an interview.
"What he has overcome to get there... fitness wise and through training... The way he has come back and is bowling at 150 kilometres per hour, he will motivate the players around him.
"And he loves touring India."
Waugh, 45, said there were no clear favourites for the February 19-April 2 showpiece event although he predicted India and Sri Lanka would be tough to beat on home soil.
"I wouldn't say Australia are not going as the favourites. They will be one of the favourites," he said.
"They are still ranked the number one ODI side in the world. They have got to be up there somewhere.
"I think any team which makes it to the quarter-finals can win it.
"India are the slight favourites, as they know the conditions well and will have fantastic support. Sri Lanka have a very good chance too."
The cricketer, known for his grit and dogged approach during his playing days, felt Australia still had it in them to make it four in a row.
"Australia have an outside chance. Australian players play best when faced with adversity," he added.
"This team has changed a lot in the last year. I think the only problem is that they have not spent enough time together."
Waugh also felt that Australia need not fret over Mike Hussey's injury. The left-handed batsman is racing against time to recover from surgery on a hamstring injury.
"Look, if he makes it, he is a big bonus for the team," Waugh said.
"If he is not, then Australia has to get on with the job. It will set up an opportunity for some other player."
Follow Emirates 24|7 on Google News.