Mani slates ICC over Butt's role as TV pundit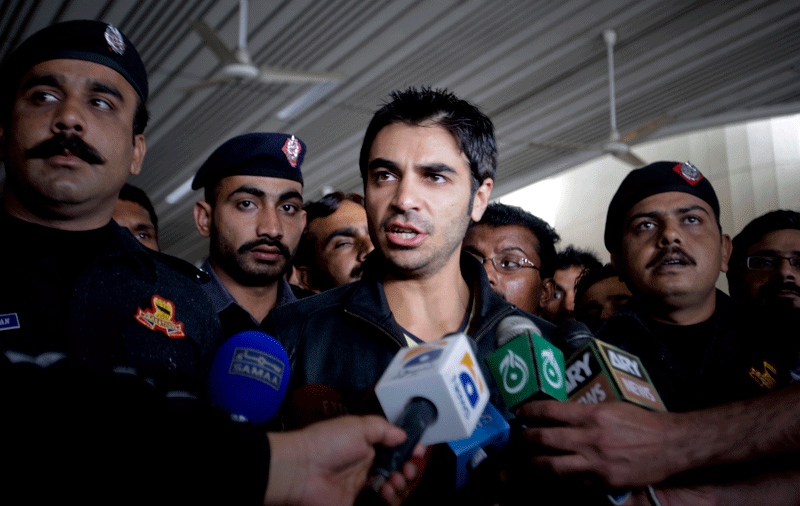 Former International Cricket Council (ICC) president Ehsan Mani has branded the governing body "weak" for not doing more to prevent disgraced Pakistan batsman Salman Butt from taking up a World Cup media role.
Although the ICC is powerless to prevent a private Pakistan TV channel from hiring Butt, who was banned for five years on fixing charges last week, Mani said they should have tried harder or voiced their disapproval.
Instead Butt, the Pakistan captain during their tainted Test series in England last year, will be having his opinons broadcast to potentially millions in his homeland despite being banned from having any links with cricket.
The ICC told Reuters on Saturday that since Butt is working for Pakistan's Channel 5 which is a non-licensee or rights holder, they are powerless to prevent him from working for the broadcaster.
"Legally, we have no jurisdiction," said spokesman Sami-ul-Hasan.
Butt will be banned from attending the event itself and will be voicing his opinions from the private channel's studio back in Pakistan.
"It's wrong, the ICC is showing weak leadership and I am disappointed that it has not been tougher on this issue," Mani told Reuters in a telephone interview. "They could do much more.
"The ICC should not be silent and should express its disapproval, at least to the Pakistan Cricket Board which may have more influence in the country.
"A precedent has already been set on this by the ICC when (then chief executive) Malcolm Speed and I were in power and we stopped (Mohammad) Azharuddin from taking up a media role when he was banned.
"We objected because we felt it was sending the wrong message out to millions of viewers that a banned cricketer can still be allowed to be paid for his opinions.
"We spoke to the Indian board and let it be known to them that we were not impressed that a TV channel in their country was employing someone who was tainted.
"The same principles should also have applied in this instance."
Butt was banned for 10 years at an ICC disciplinary hearing in Doha, Qatar, though five years of his ban were suspended.
His former team-mates Mohammad Asif (seven years with two suspended) and Mohammad Amir (five years) were also banned for their parts in a cheating scandal that rocked world cricket last year.
The trio were found to have fixed part of a Test against England by deliberately no-bowling.
Follow Emirates 24|7 on Google News.