Momentum with Australia, says Ponting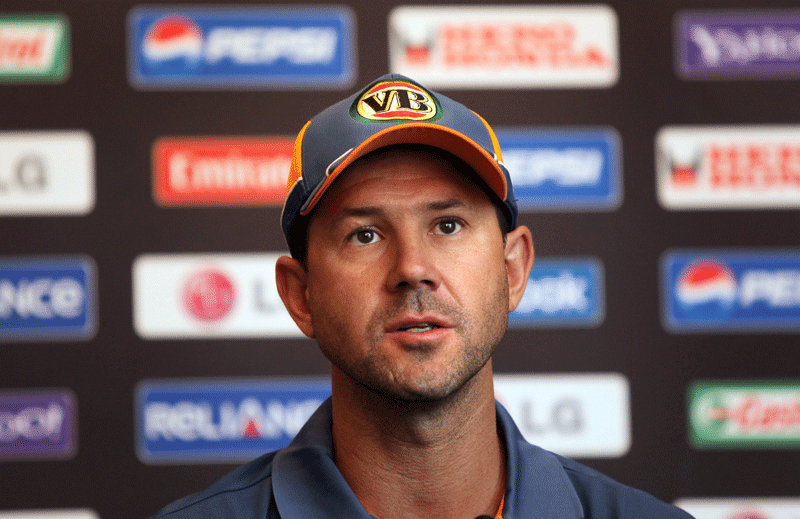 Australia may not start as strong World Cup favourites but the momentum is with them after their recent one-day success against England, skipper Ricky Ponting said on Friday.
"At the moment we're in good shape. We've got some really good confidence and a bit of momentum around our team," Ponting told reporters in Bangalore.
"Our lead-up really couldn't be much better coming into this World Cup, having just beaten a pretty good English side with quite a few of our more senior players not taking part."
Australia, seeking a fourth consecutive title, lost the recent Ashes to England at home but bounced back strongly to clinch the following one-day series 6-1.
Ponting said he was not worried his side were not considered as overwhelming favourites despite enjoying the top ranking in one-day internationals and an enviable record at the showpiece event.
Australia have not been beaten in their last 29 games (one tied) since their last World Cup defeat to Pakistan at Headingley in 1999.
"I don't care," Ponting said when asked about the missing favourites tag. "I'm not sure if there's a really hot favourite going into a tournament like this.
"I don't really care where we start the tournament. It's totally irrelevant. Yes, we are ranked number one but we won't be thinking about that."
Ponting however conceded India and South Africa "are probably two of the outstanding teams".
The Australian skipper also said he was hopeful of playing in Sunday's opening warm-up game against India in Bangalore despite having missed the one-day series against England due to a broken finger.
"The next couple of weeks are important for me. To be out of the game for a month going into a World Cup is not a perfect preparation. I have to really focus on my batting and my fielding," said Ponting.
Australia are in Group A with Sri Lanka, Pakistan, New Zealand, Zimbabwe, Canada and Kenya, with the top four sides making it to the quarter-finals.
They open their campaign against Zimbabwe at Ahmedabad in India on February 21.
Follow Emirates 24|7 on Google News.