Pakistan desperate for World Cup glory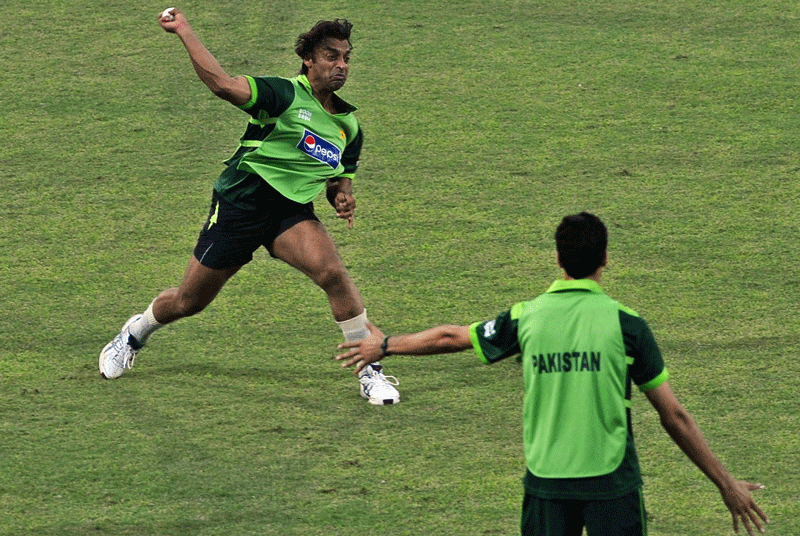 Pakistan must clinch the World Cup if they are to win back their fans, paceman Shoaib Akhtar said on Sunday as his team try to emerge from the damaging spot-fixing scandal.
Pakistan have endured a troubled build-up to the tournament after former captain Salman Butt and bowlers Mohammad Aamer and Mohammad Asif were banned on charges of corruption relating to the Lord's Test against England last year.
"Obviously we are very hurt inside by whatever has happened to us," Akhtar, 35, told reporters in Dhaka. "Pakistan need to win this World Cup at any cost. It will bring the charm back for people in Pakistan."
The fast bowler said his team had enough bowling resources at their disposal despite the absence of the new-ball pair Aamer and Asif.
"We are unfortunate that they are not there," he said. "But what can we do now? We have got to move on. I think whatever pace attack we have is good enough to win matches.
"We have the bowlers who can bowl at the death and we can restrict the sides. The main thing is that the ball is going to reverse swing as the match progresses. That is where I think Pakistan's strength lies."
Akhtar said he was confident of rattling up a good pace as he used to when at his prime.
"I still bowl 150 kph (93 mph). Obviously when you are 26 and 36, it's a bit different. I will try to do as well as I can with whatever ability I have. I am going to push my limits and give it all to the team."
Akhtar, who missed the last World Cup in the wake of a doping ban and fitness problems, also said he was looking forward to a likely duel with India's Sachin Tendulkar.
"We all know he is a great player. Every bowler gets hit. Even Brett Lee gets hit a long way, so I am now worried about being hit for sixes by Tendulkar. I have got him off the first ball too.
"Not only Sachin, we will try to get other key players early because they can single-handedly win matches. Put them under pressure, and get them out early - that's what I will like to do."
India and Pakistan have been placed in different groups for the tournament, beginning in Dhaka on Saturday.
The 14 teams have been divided into two groups for the initial round-robin league, with the top four from each half advancing to the quarter-finals.
Follow Emirates 24|7 on Google News.