Practice row adds spice to Canada's Sri Lanka clash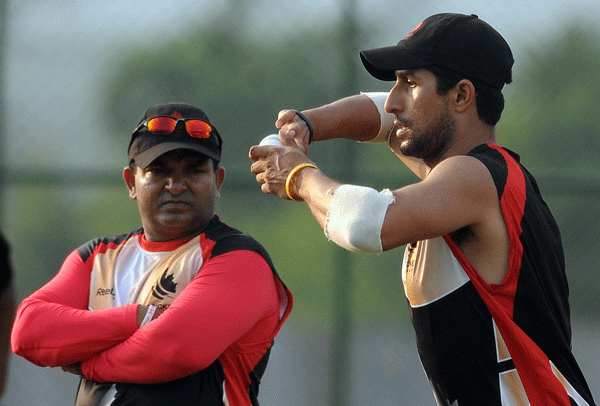 Canada coach Pubudu Dassanayake spiced up Sunday's World Cup clash with Sri Lanka by accusing the hosts of damaging their practice sessions at the new Hambantota stadium.
"Our preparations were hurt big time by the non co-operation on Friday and Saturday and we have briefed our cricket board back home to deal with this matter," Dassanayake told AFP.
Canada is placed in Group B of the 14-team event which kicked off in Dhaka on Saturday with India beating fellow co-hosts Bangladesh.
Dassanayake, who played 11 Tests and 16 one-day internationals for Sri Lanka in the 1990s before moving to Canada, said he didn't want to air his grievances in public.
"Sri Lanka is my own country and I always admire their cricket but there was total non co-operation on the first day when we reached the stadium for practice and had to wait for two hours because Sri Lankan team was practicing," he said.
"When we finally entered the ground at 6pm they asked us to leave after just 45 minutes and took the nets off. The worst part was that no one took responsibility for what happened to us."
The problems continued on Saturday, said the Canadian coach.
"The following day we were supposed to get two nets for batting but since there were covers we had to wait and after talking to the venue manager we were told to keep practicing" said Dassanayake.
"But soon they (the ground authorities) switched off the lights, saying that you can only field under lights as per the ICC (International Cricket Council) instructions, but when I contacted the ICC they denied it," said the coach.
"I wouldn't have complained because of the occasion. But it happened to us twice and no one bothered to help us," claimed Dassanayake.
Follow Emirates 24|7 on Google News.