Rivals shrug off World Cup fears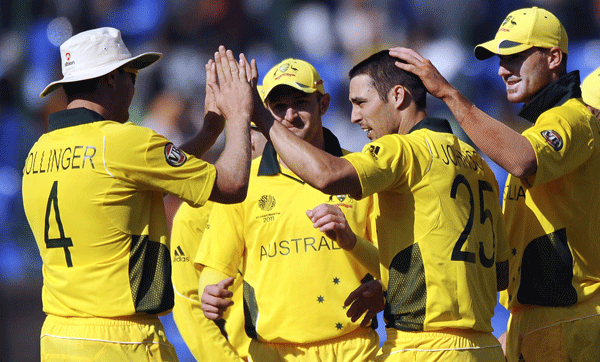 Six weeks of World Cup action gets under way on Saturday with the 2011 tournament tipped to be the most open in history.
Four years ago in the Caribbean, Australia marched relentlessly towards a historic third successive title while others were playing catch-up.
But how times have changed.
Former Australia captain Ian Chappell says India, Sri Lanka, Ashes-winning England, South Africa and Australia are strong contenders this time.
"Unlike the 2007 tournament where it was simply a matter of: "Who'll meet Australia in the final?" this time the defending champions are not favourites," Chappell wrote in a recent column.
With the unpredictable, but hugely talented, Pakistanis also in the mix alongside two-time champions West Indies and New Zealand, the race for the title is wide open.
"This could be anyone's tournament," Kapil Dev, India's World Cup-winning captain in 1983, told AFP.
"The conditions will favour teams from the subcontinent, but don't write off other sides. They have all played enough in this part of the world to know what awaits them."
Australia have dominated the World Cup stage in spectacular fashion, winning in 1999, 2003 and 2007 to add to their first success under Allan Border in 1987.
They have shed much of their prowess following the retirement of match-winners Shane Warne, Glenn McGrath, Matthew Hayden, Adam Gilchrist and Andrew Symonds.
But they have proved they are still a force in limited-overs cricket by clinching a recent home one-day series against England after losing the Ashes.
Their preparations suffered a twin blow when reliable middle-order batsman Mike Hussey and off-spinner Nathan Hauritz were ruled out of the tournament due to injuries.
Australia also had a wake-up call when they lost their opening warm-up match against India, undone by spin on a turning track. In contrast, Sri Lanka and South Africa started with big wins in practice games.
Injuries to key players have also affected other sides, with England attacking batsman Eoin Morgan, India paceman Praveen Kumar and Pakistan seamer Sohail Tanveer all out of the tournament.
England captain Andrew Strauss was upbeat ahead of the event.
"We really feel we can do very well. We are excited about it. We are here to win it, obviously - no doubt about that. I think we feel like we have got excellent chance," he said.
Fans' expectations will be sky-high in India, but captain Mahendra Singh Dhoni said his team were well prepared to cope with pressure.
"We have a very experienced team. Most of the guys have been there for five to seven years and know how to handle pressure," said Dhoni.
Adding to the excitement is the format where teams face sudden-death after the preliminary league. The second round format was revived to ensure a team plays a minimum of six matches even if they do not make the next round.
In the Caribbean, crowd-pullers India and Pakistan went out of the reckoning after just three matches as they failed to enter the second round and organisers have made sure it is not repeated.
"I will not be honest if I say 'no'," tournament director Ratnakar Shetty said when asked if the format had been designed to favour a top team like India.
"Economically, we all know that India is the financial powerhouse of cricket."
Australia have been drawn with Sri Lanka, Pakistan, New Zealand, Zimbabwe, Canada and Kenya in Group A, while India, Bangladesh, England, South Africa, West Indies, Ireland and the Netherlands are in a relatively tougher Group B.
The four top sides from each group will advance to the quarter-finals.
India are using eight Test venues for their 29 matches, but were hit by problems in a worrying echo of the troubles which dogged the 2010 Commonwealth Games in New Delhi.
The refurbishment work on the Eden Gardens in Kolkata was so far behind schedule that the venue's first game - between India and England - has had to be moved to Bangalore.
The Wankhede stadium in Mumbai, venue for the final on April 2, has been reconstructed and passed the pitch test.
Sri Lanka's 12 matches will be held at three venues, including two brand new 25,000-seater stadiums in Pallekele near the hill resort of Kandy and Hambantota in the deep south.
The eight games allotted to Bangladesh will be played at the Sher-e-Bangla cricket stadium in Mirpur on the outskirts of Dhaka and the Zohur Ahmed Chowdhury stadium in Chittagong.
The World Cup contenders are set for a financial bonanza with a record prize purse of $8 million on offer, a rise of $3 million from the previous edition.
The winners receive $3.25 million - Australia took home $2.2 million in 2007 - while the losing finalists get $1.5 million.
Follow Emirates 24|7 on Google News.