South Africa desperate to avoid cabin fever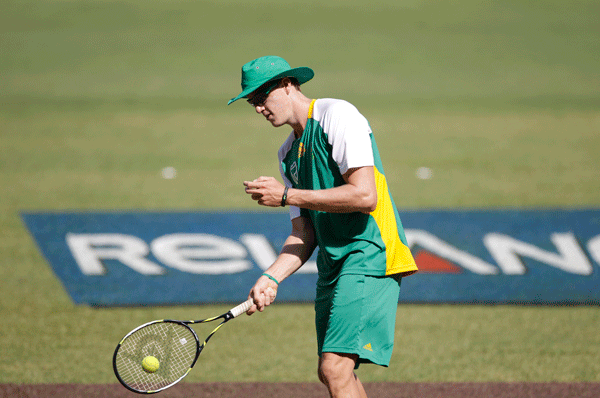 South Africa, who will have been in India for more than two weeks before they play their first World Cup match, are determined to avoid cabin fever at the marathon tournament.
The Proteas will open their campaign for a first world title against the West Indies in New Delhi on Thursday, making them the second-last side to get under way.
"It's important not to stay in the hotel and get cabin fever, and to go out and see what the country is all about," said fast bowler Morne Morkel.
"Sometimes when you tour you don't get to see much around you, so if we are around for a few days, it's nice to explore the city a little."
South Africa, full of confidence after a 3-2 ODI win over India in January, are cultivating the friendship and goodwill of the locals.
Players have happily opted for rickety tuk-tuks around the city, rather than the more comfortable option of taxis or locked away on an air-conditioned team bus.
"When we go out the rumour spreads like veldfire," Morkel told the cricinfo website.
"It is not as simple as at home where we can just get in the car and go somewhere but it's a great experience. Bangalore is a lovely city and it's nice that we've had a few days to settle in here."
Morkel, who shares new-ball responsibility with Dayle Steyn, said he is fired up to prove that fast bowlers have a role to play at a World Cup where slow pitches are expected to be a paradise for spinners.
"We know it will be hard work," Morkel said. "All the teams are going to target the first 15 overs but that's part of the job.
"It could easily work both ways and we could pick up a few wickets in the beginning. With everybody saying it's a spinners' World Cup, it will be nice to be able to prove them wrong."
Follow Emirates 24|7 on Google News.